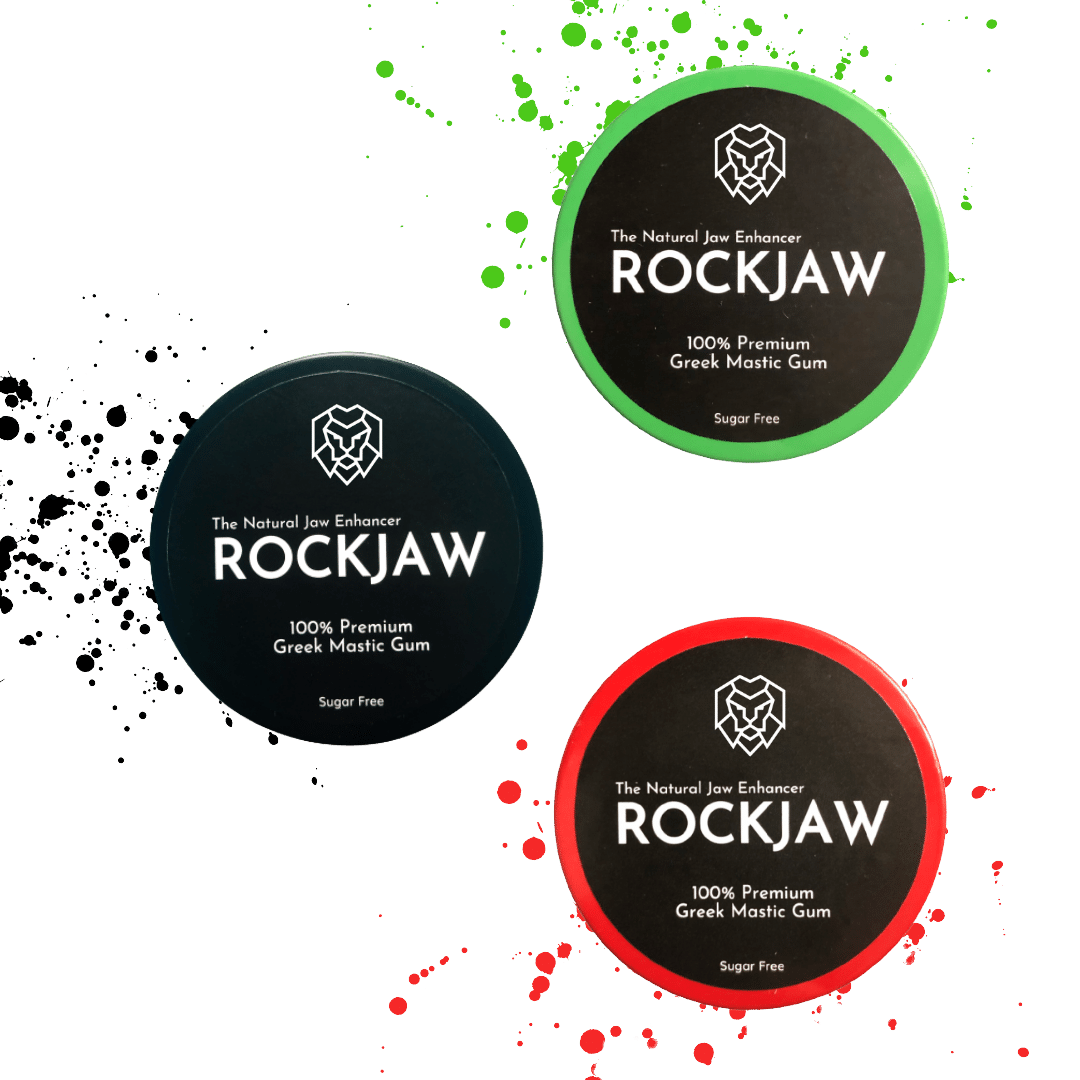 WHY ROCKJAW?
THE FIRST TO DO IT.
ROCKJAW® is the first mastic-based jawline gum on the market.
Established in 2020, we set out to create the best jawline gum on the market.
-
10-14X STRONGER Than Regular Gum. 
Since your jaw muscles can take A LOT of stress, regular gum is ineffective to build a stronger jawline...
....but how can you fix this? 
-
The solution: ROCKJAW®.
Our products range from 10X-14X HARDER than regular gum, creating a robust jawline workout, effortlessly.
100% NATURAL: Our Natural mastic gum is made from premium mastic that is only harvested in the island of Chios, Greece.
1000% RESULTS - or your money back!
HOW IT WORKS?
THE ONLY FLAVOURED MASTIC GUM IN THE WORLD.
AVAILABLE IN 4 REFRESHING FLAVOURS!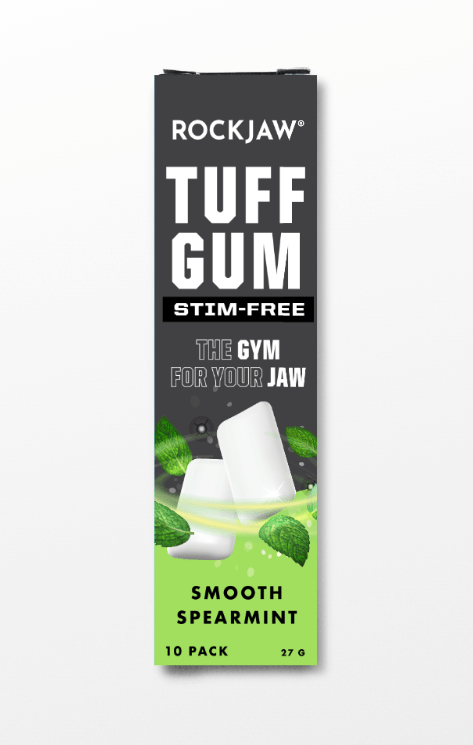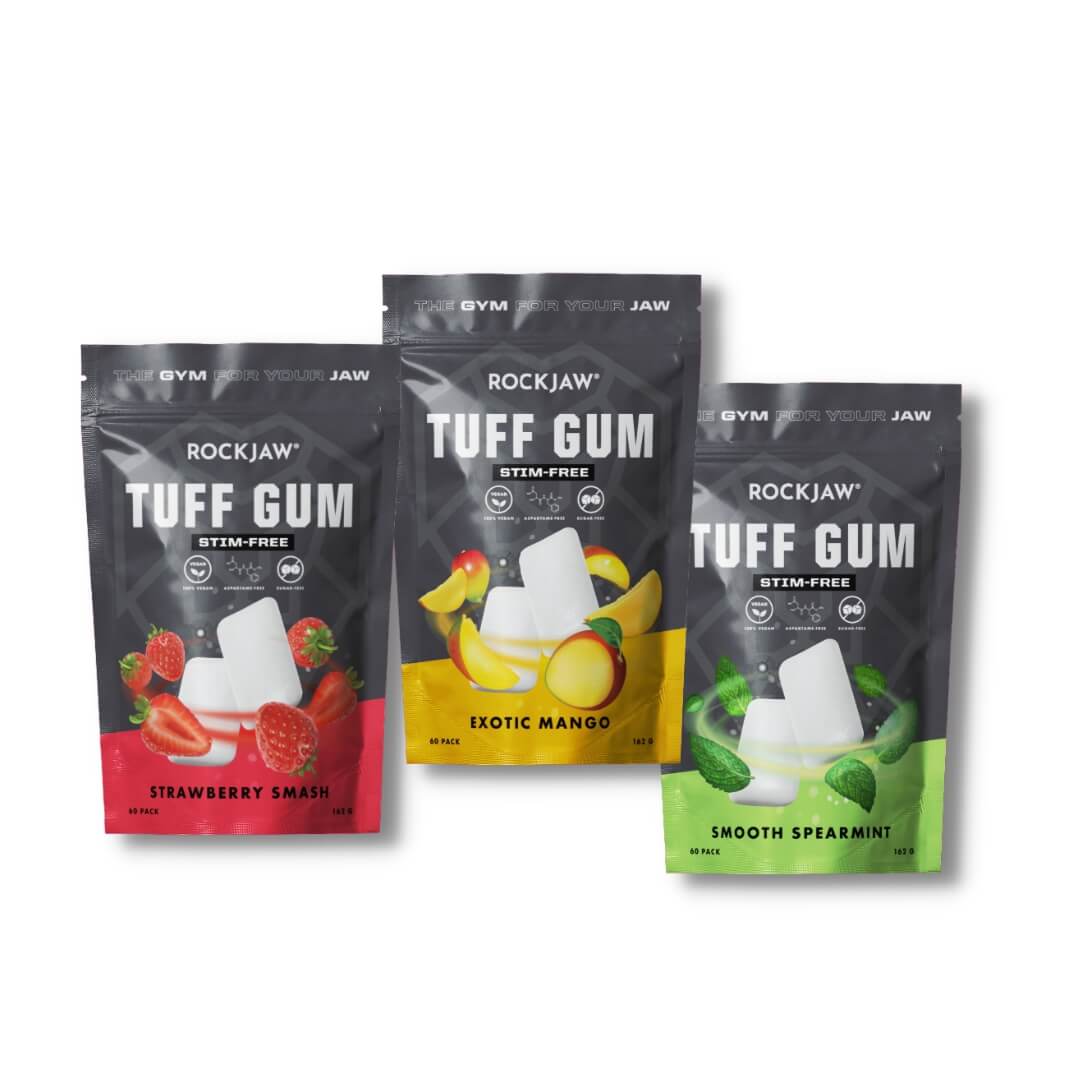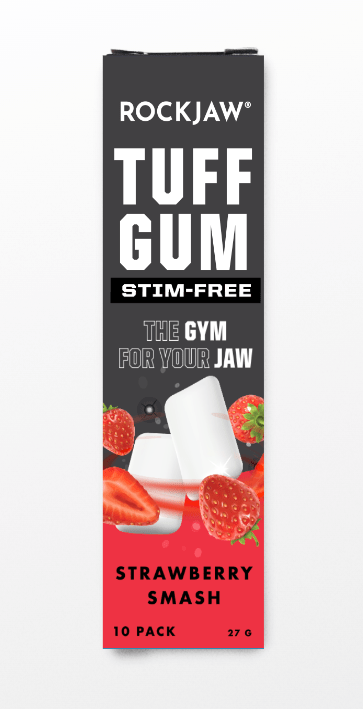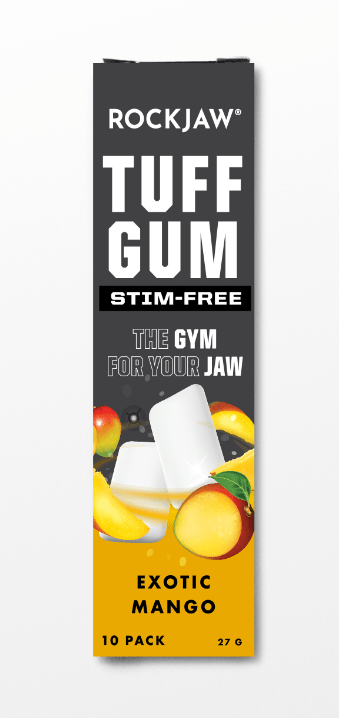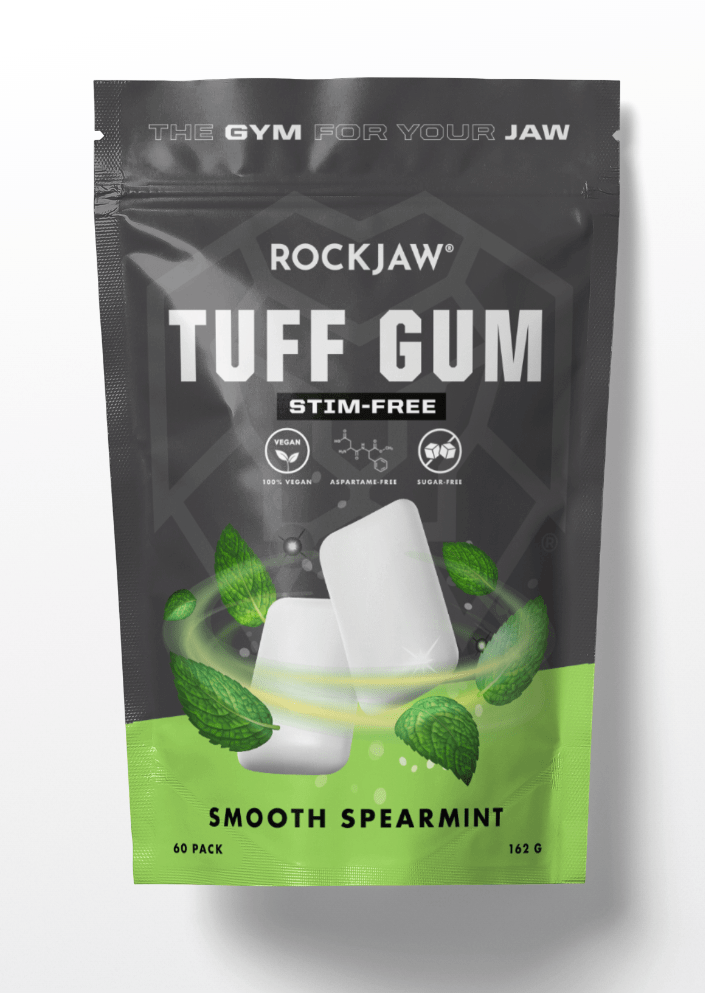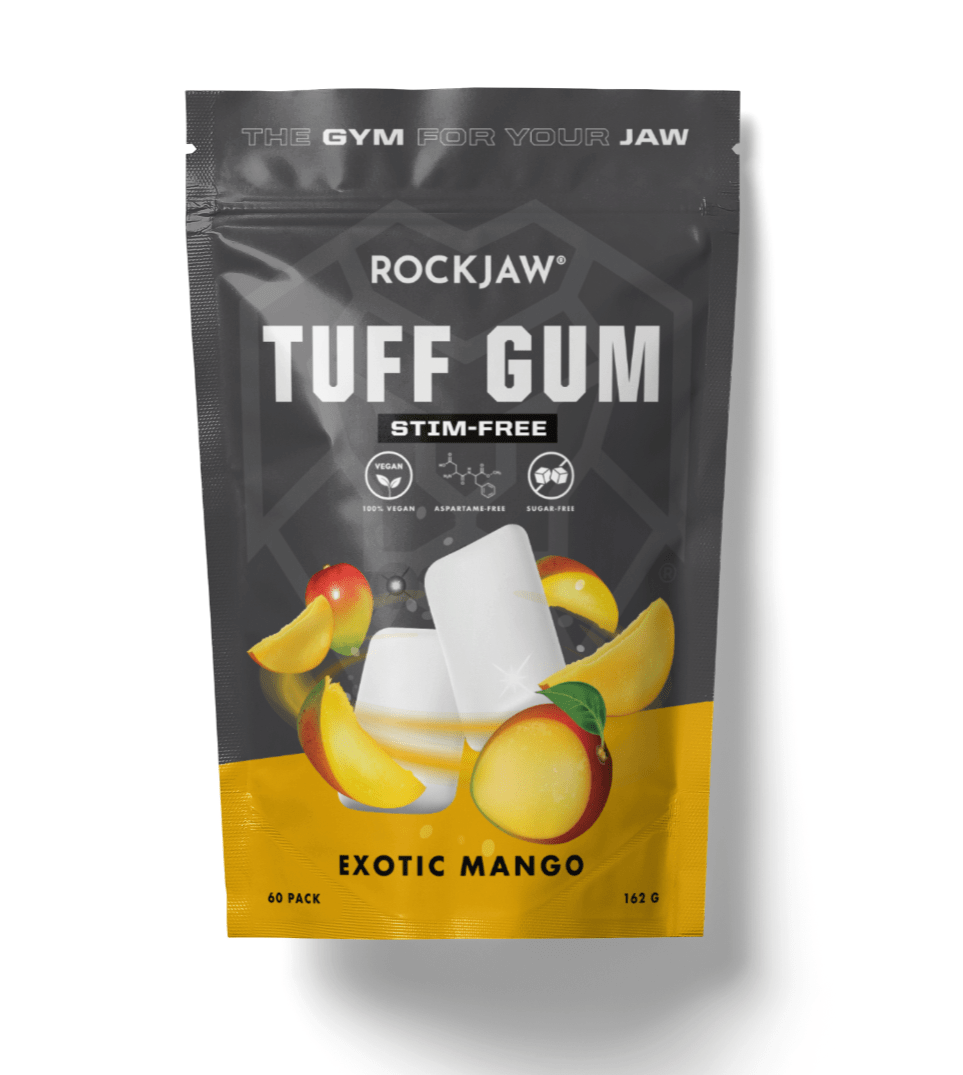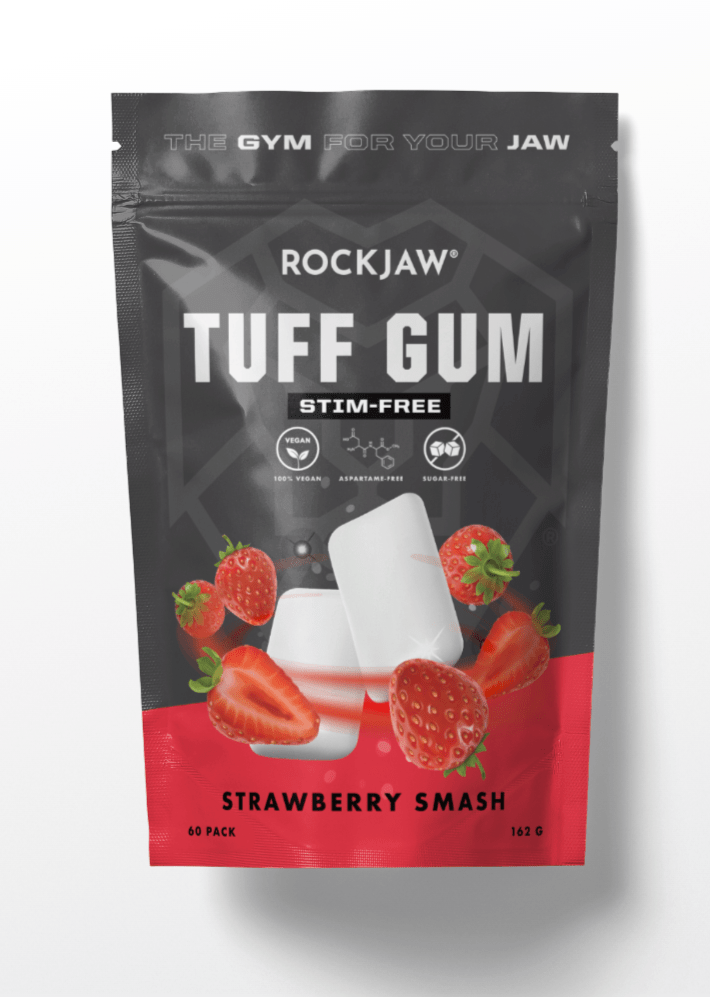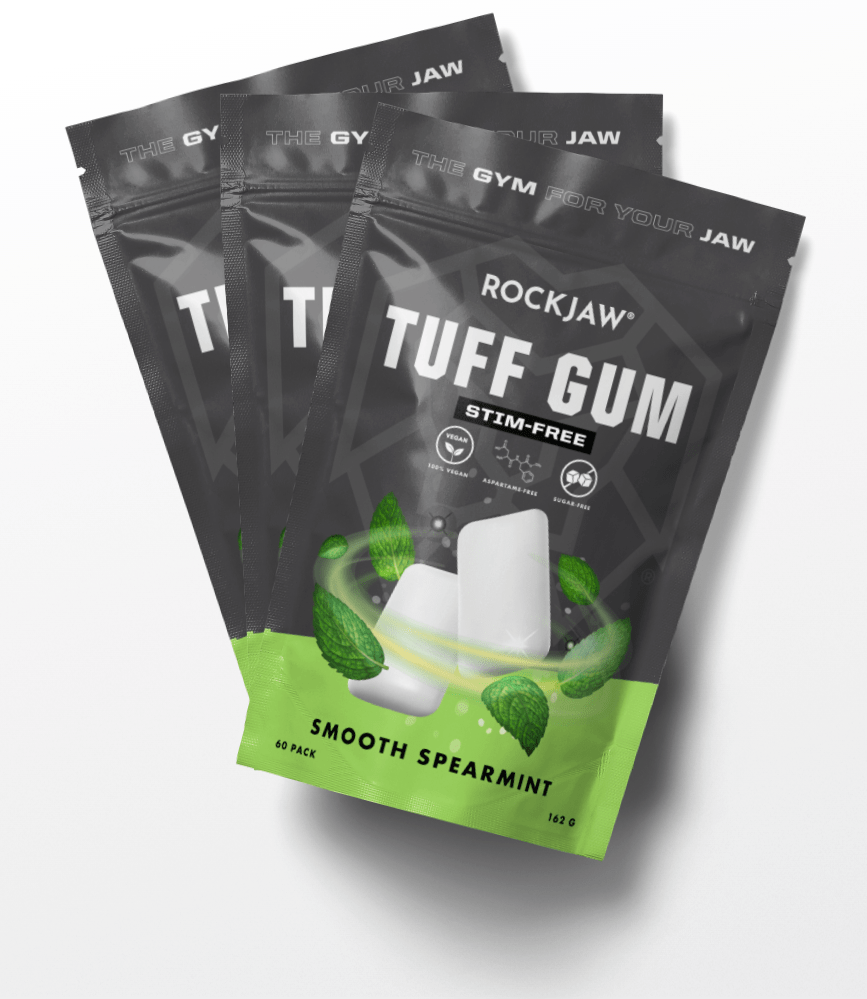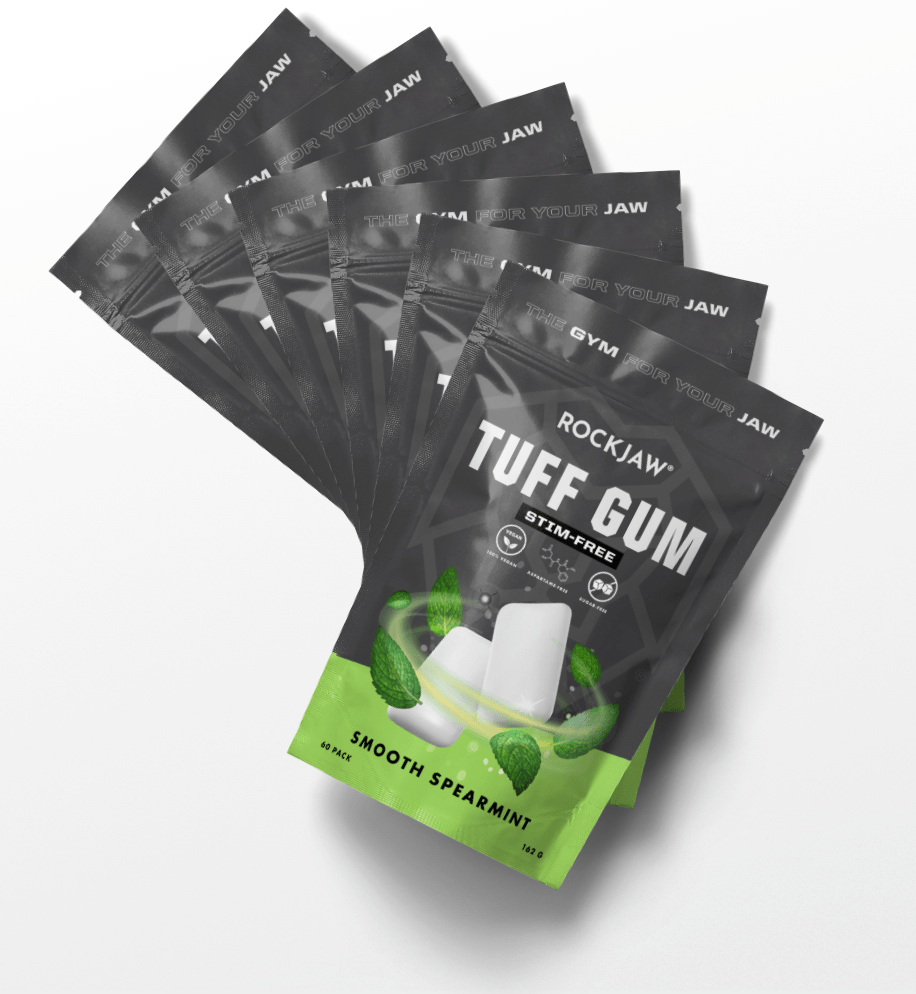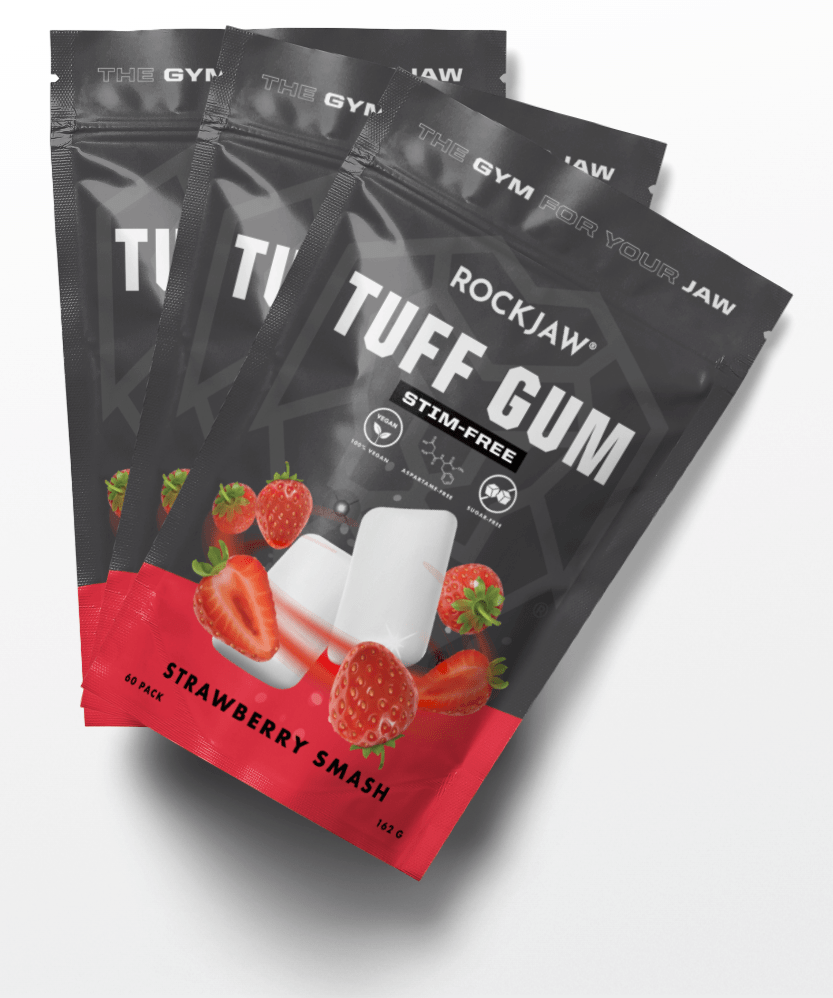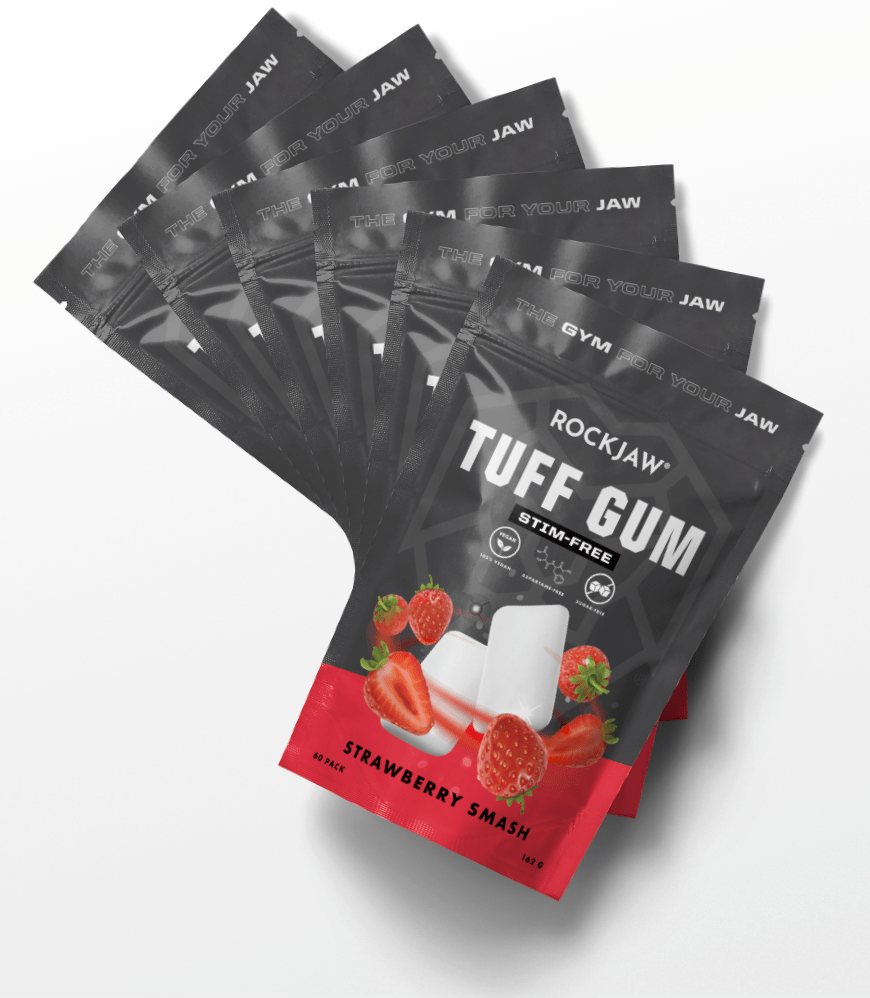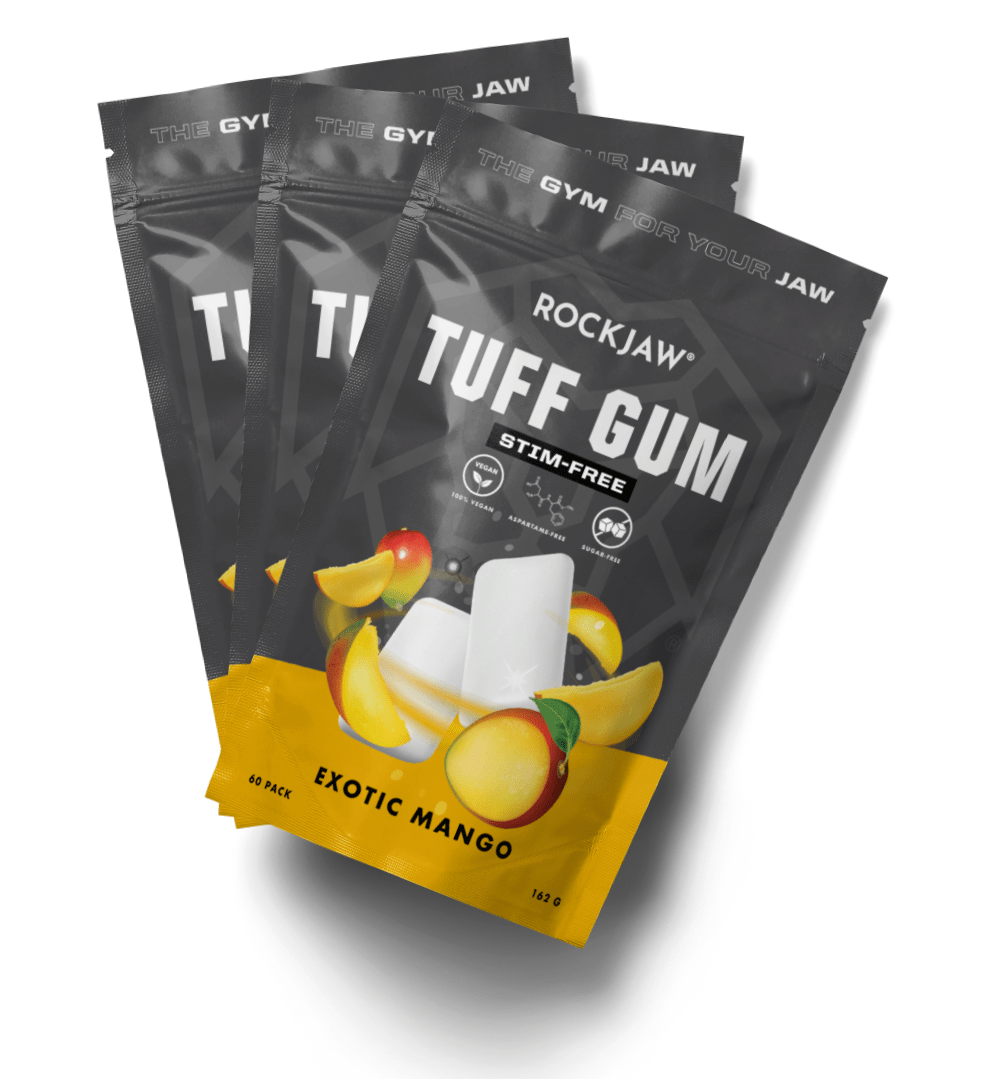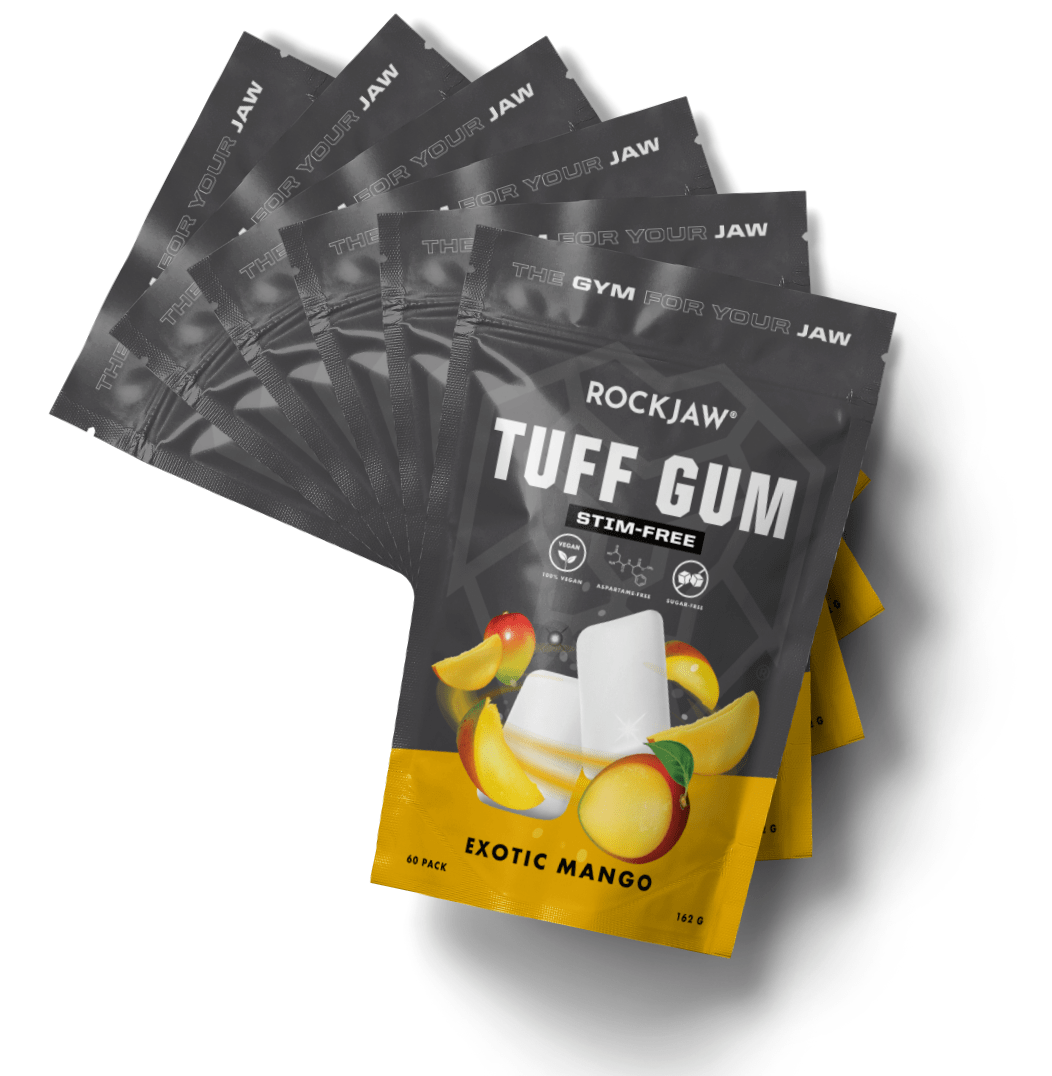 ROCKJAW® Hard Jawline Chewing Gum - Tuff Gum 2.0 with B Vitamins (Stim-Free)
Regular price
$11.00 USD
Sale price
$8.00 USD
Unit price
per
Sale
Sold out
View full details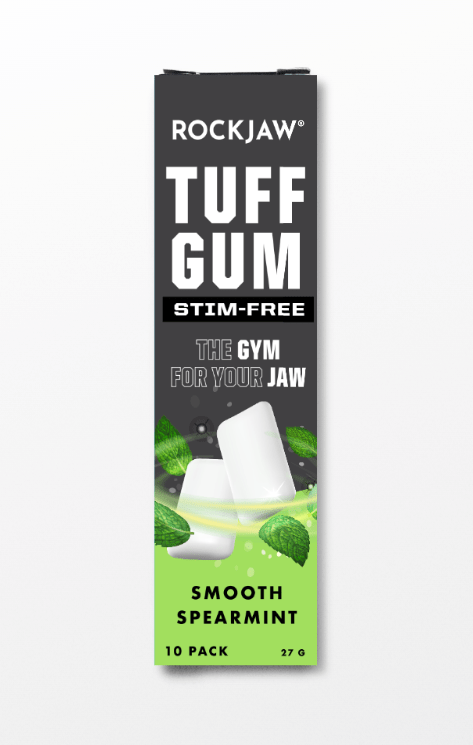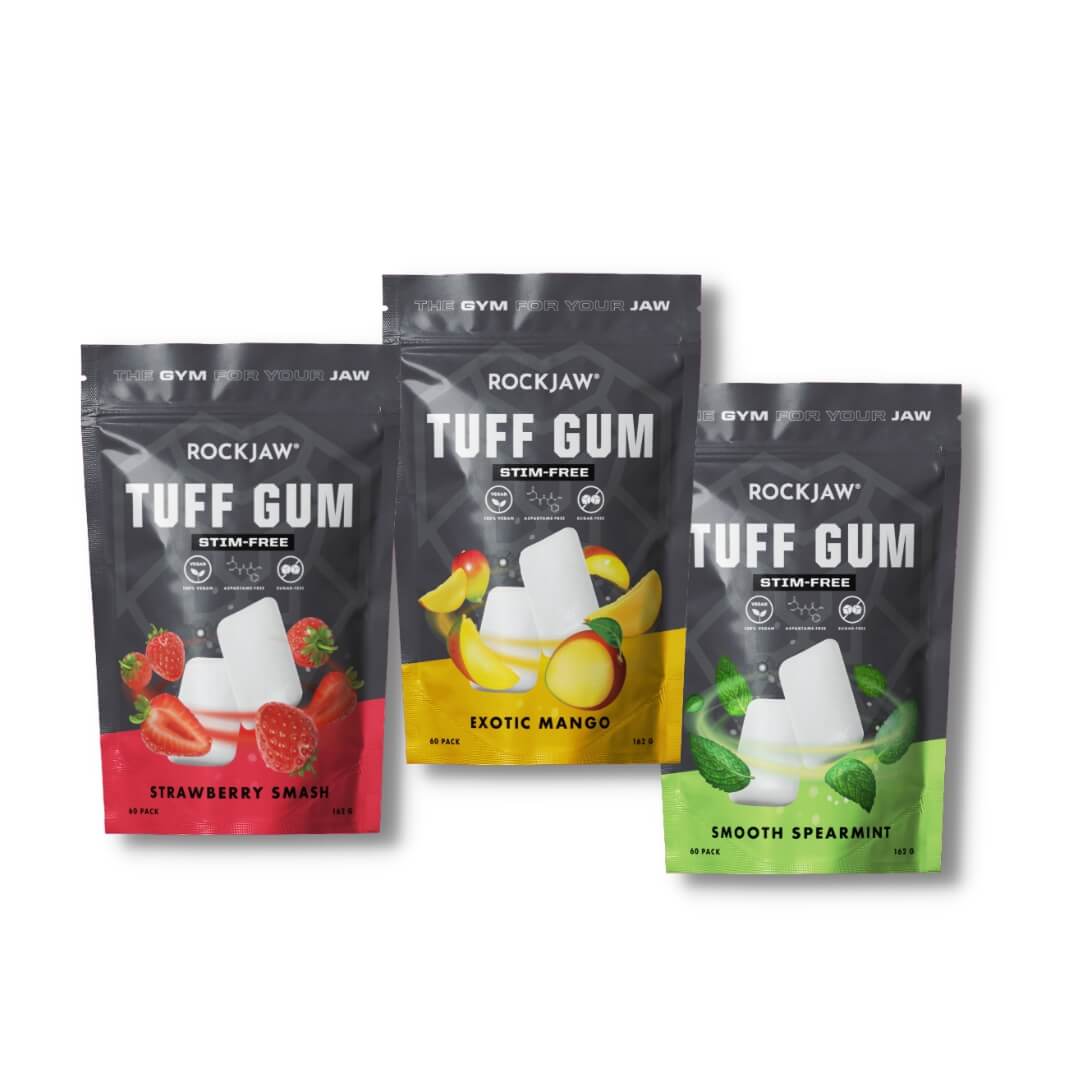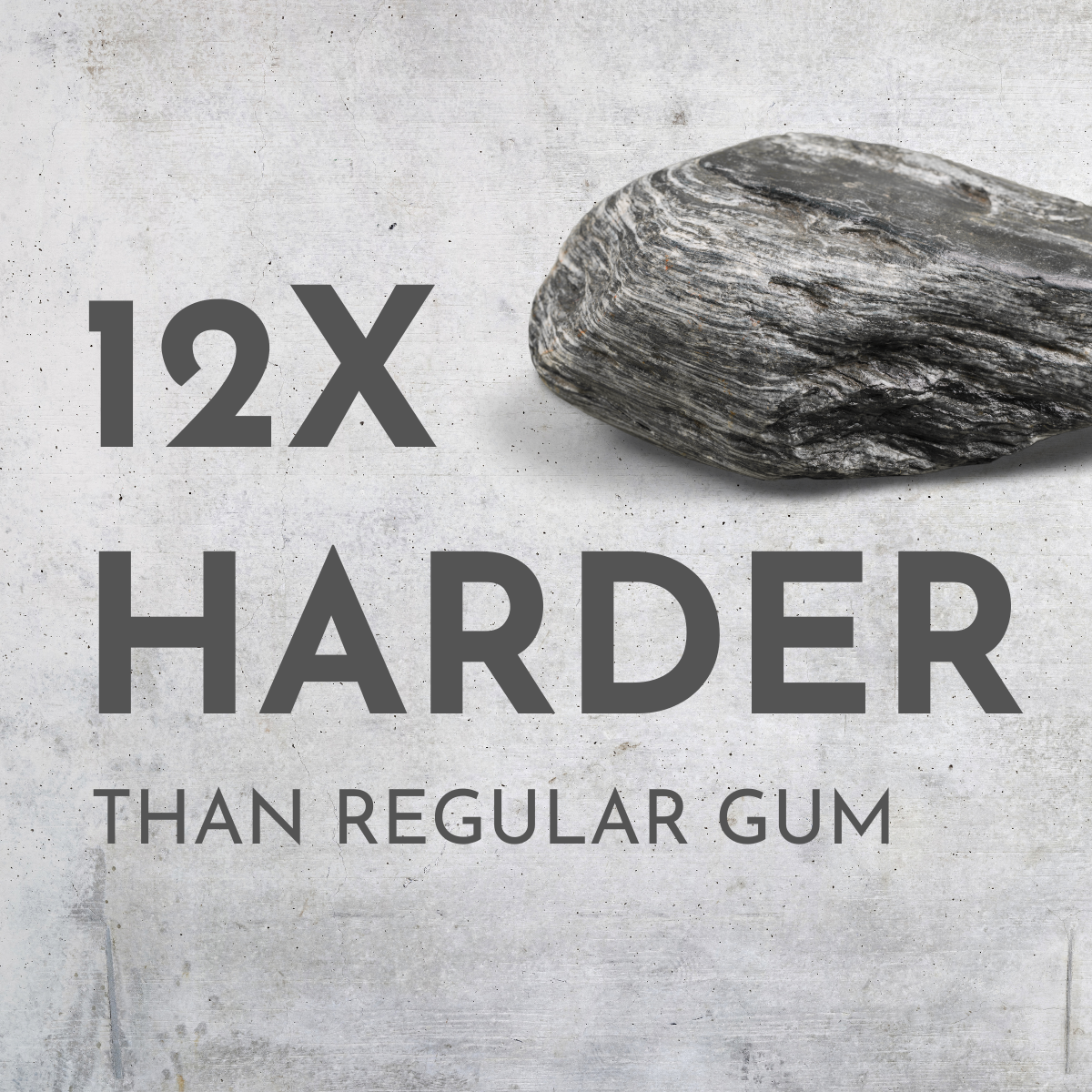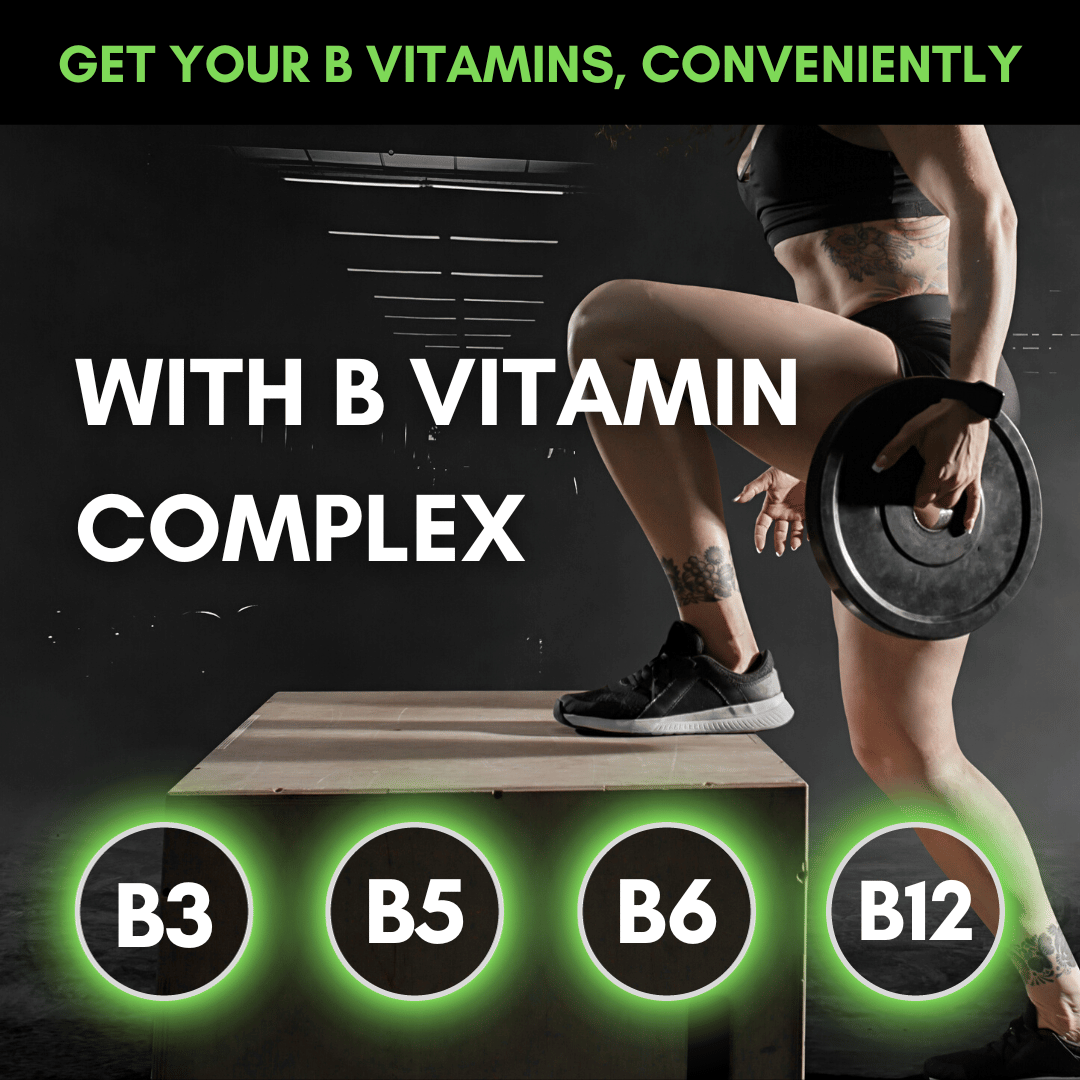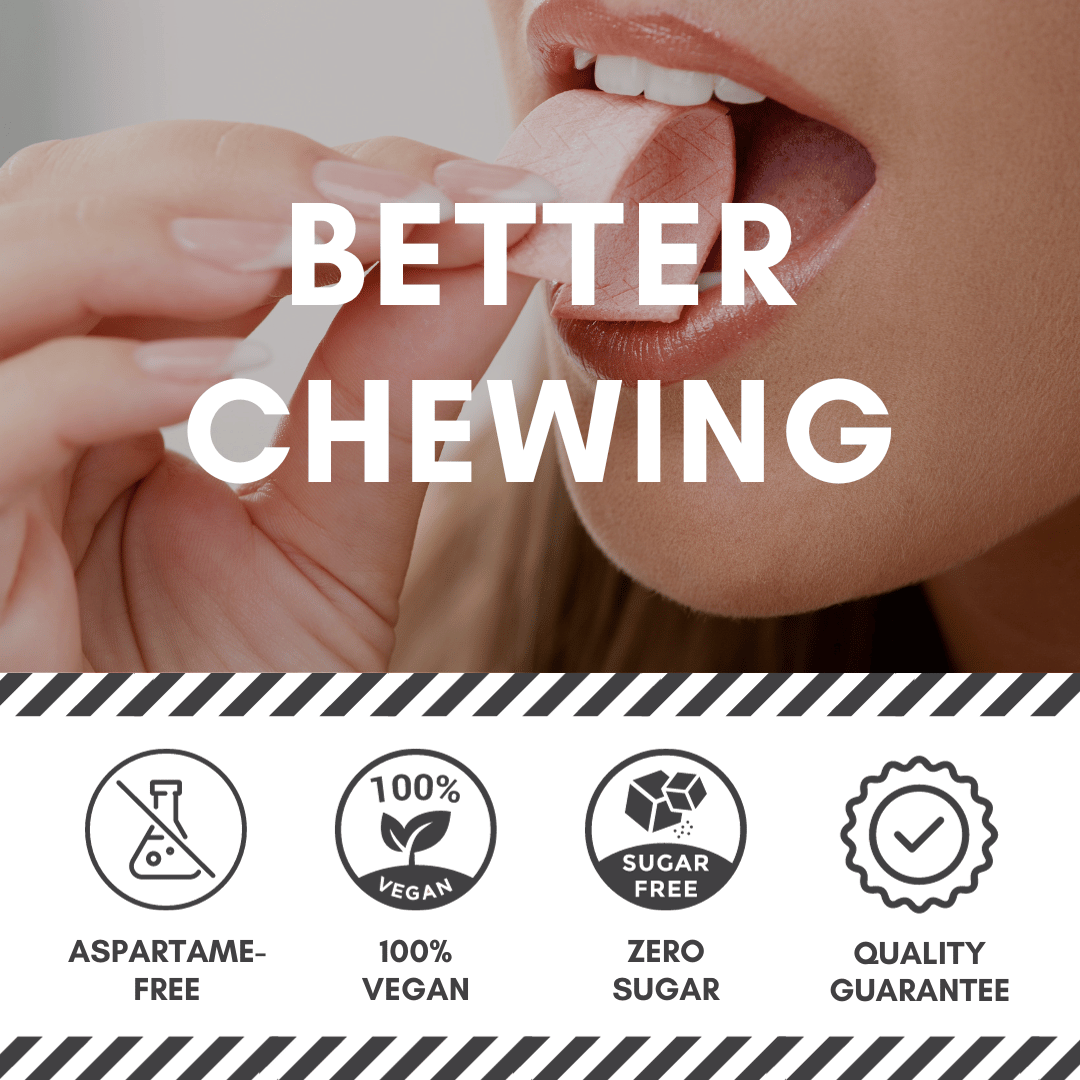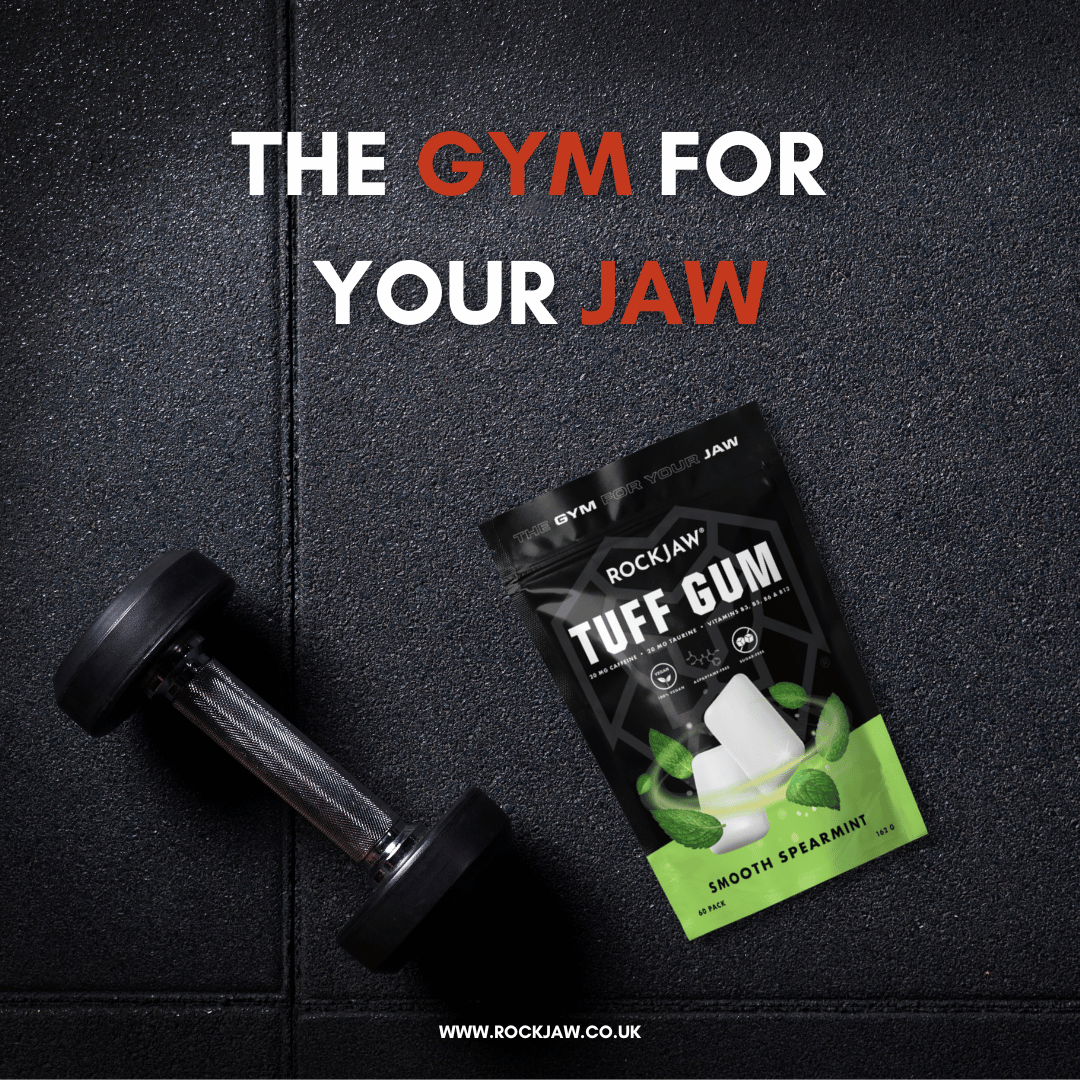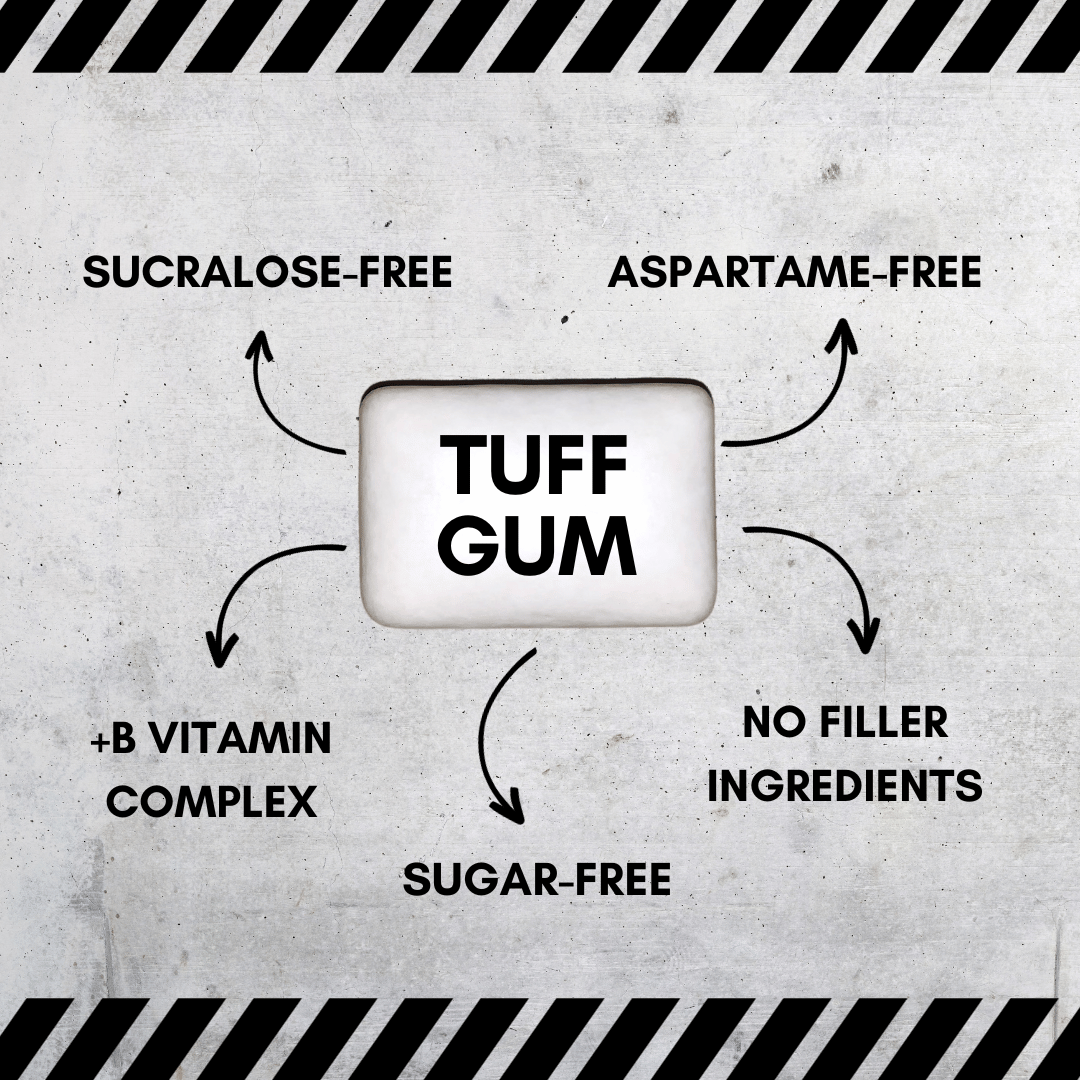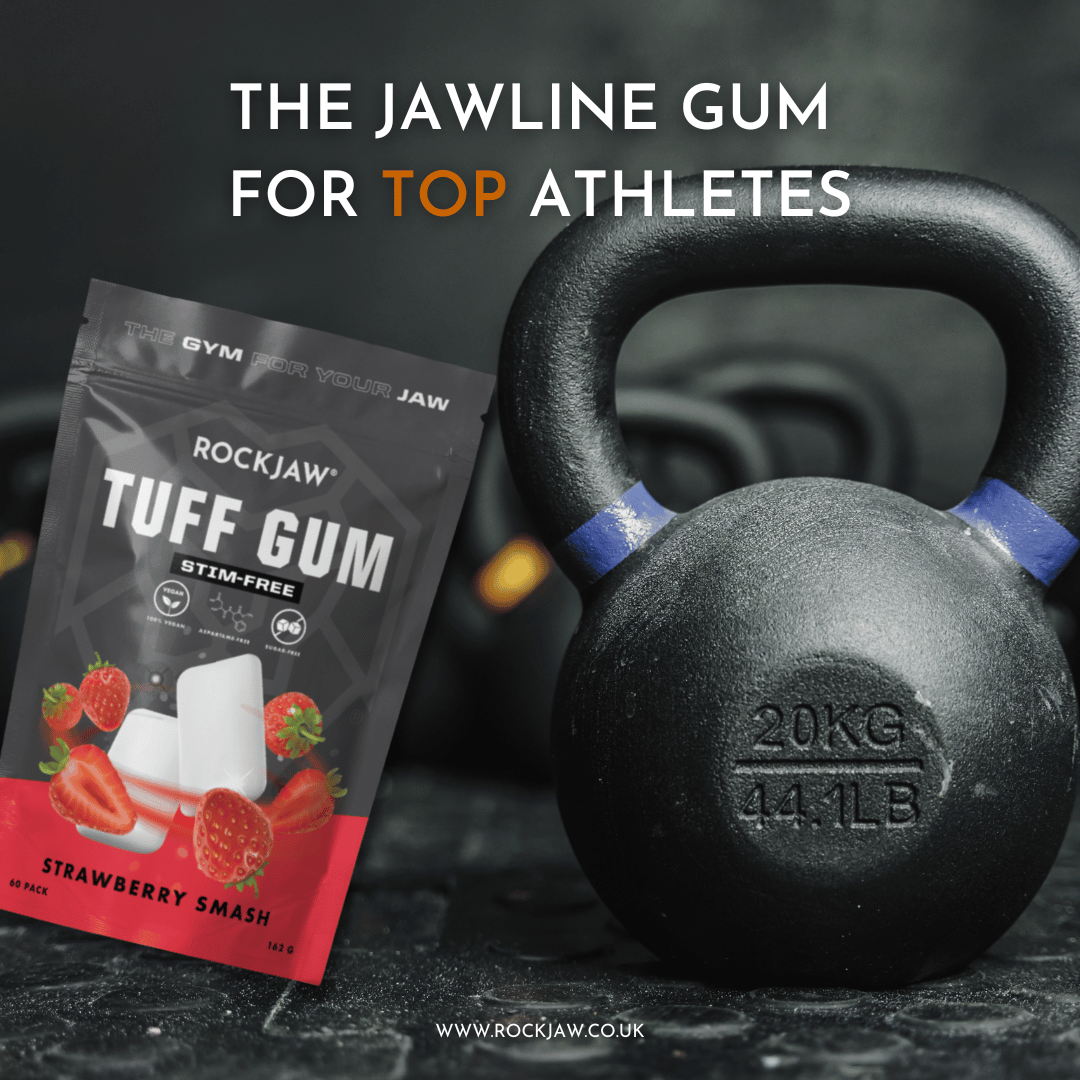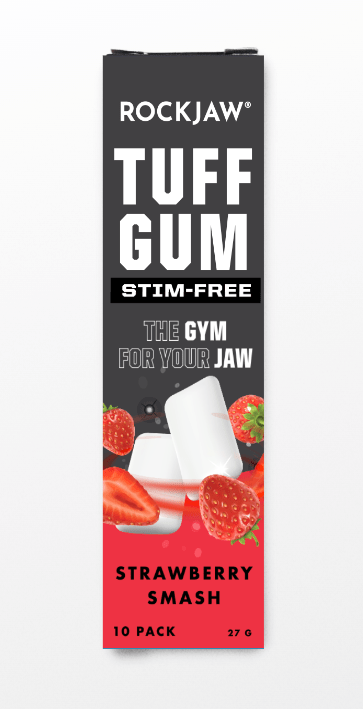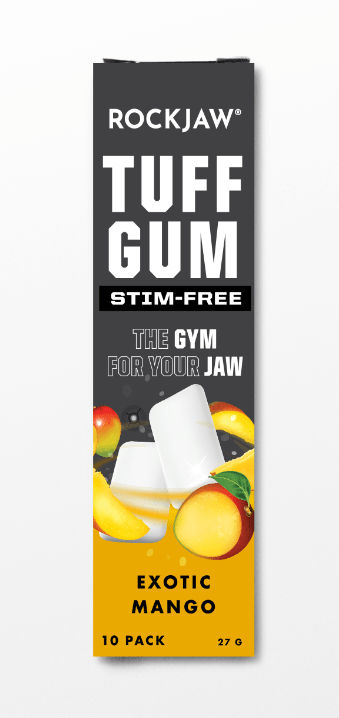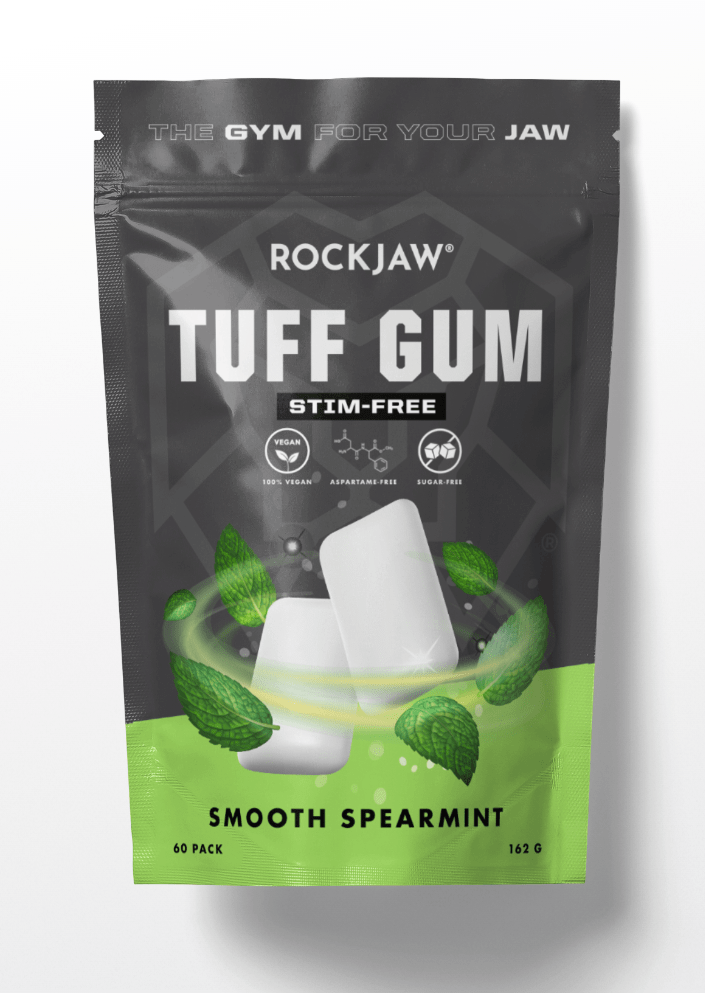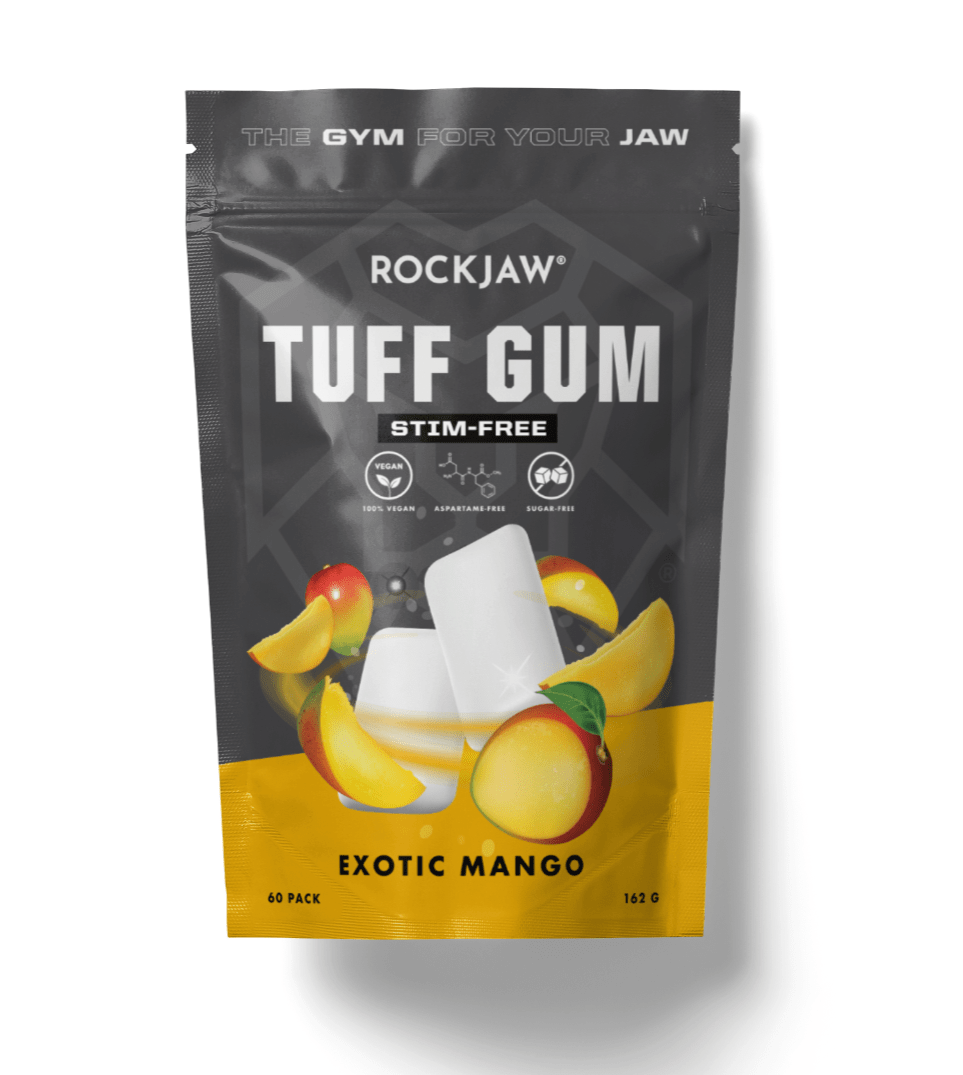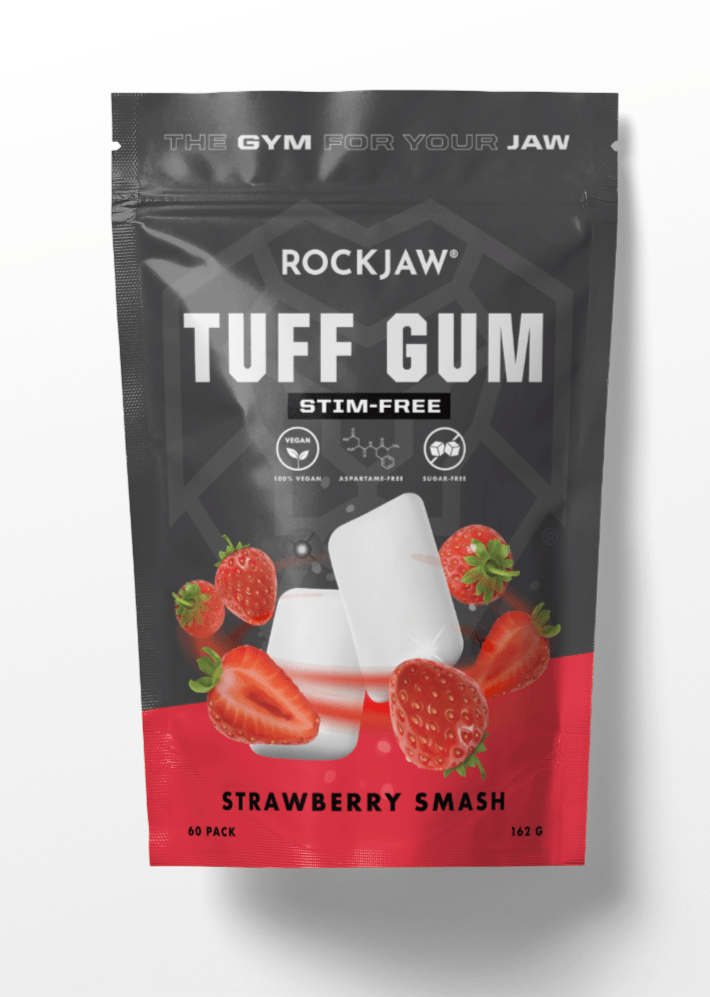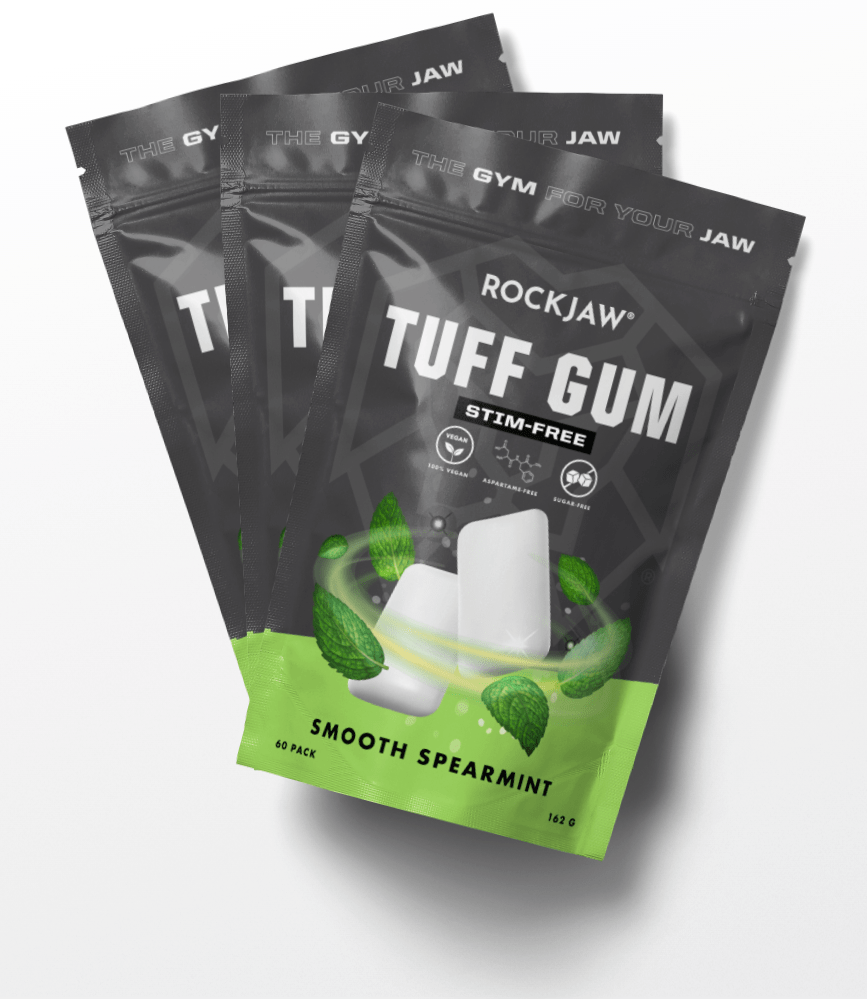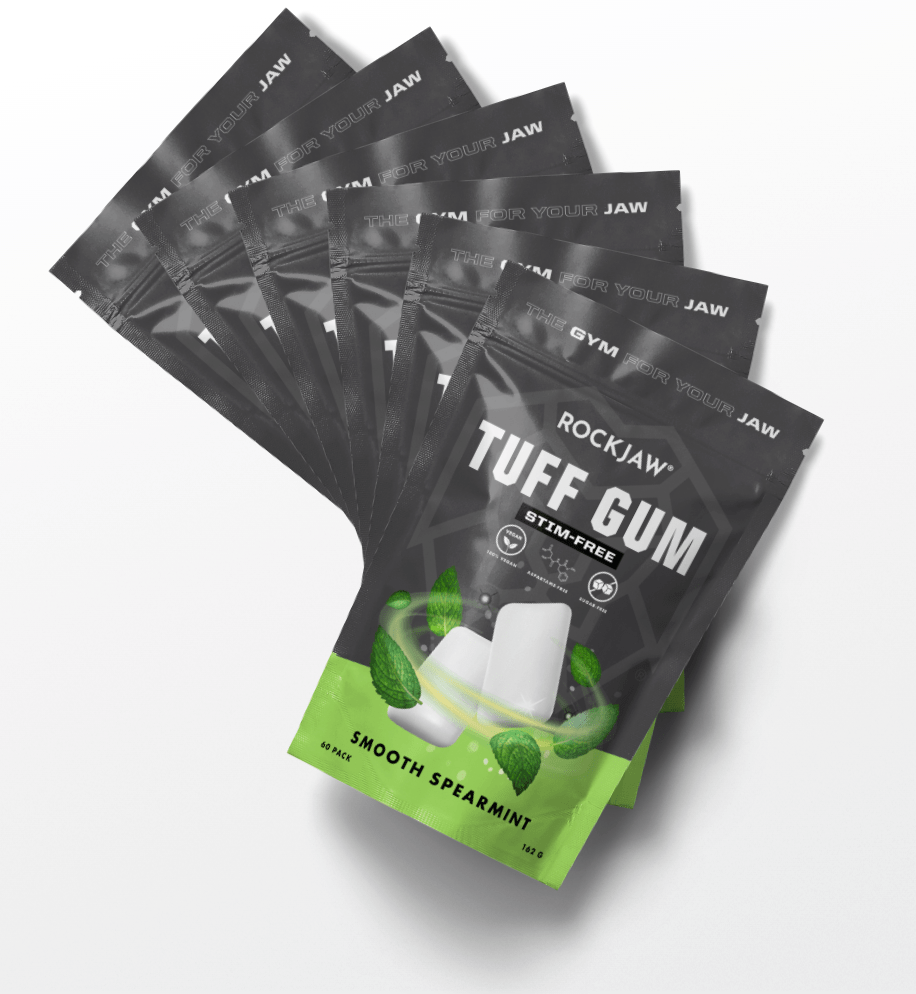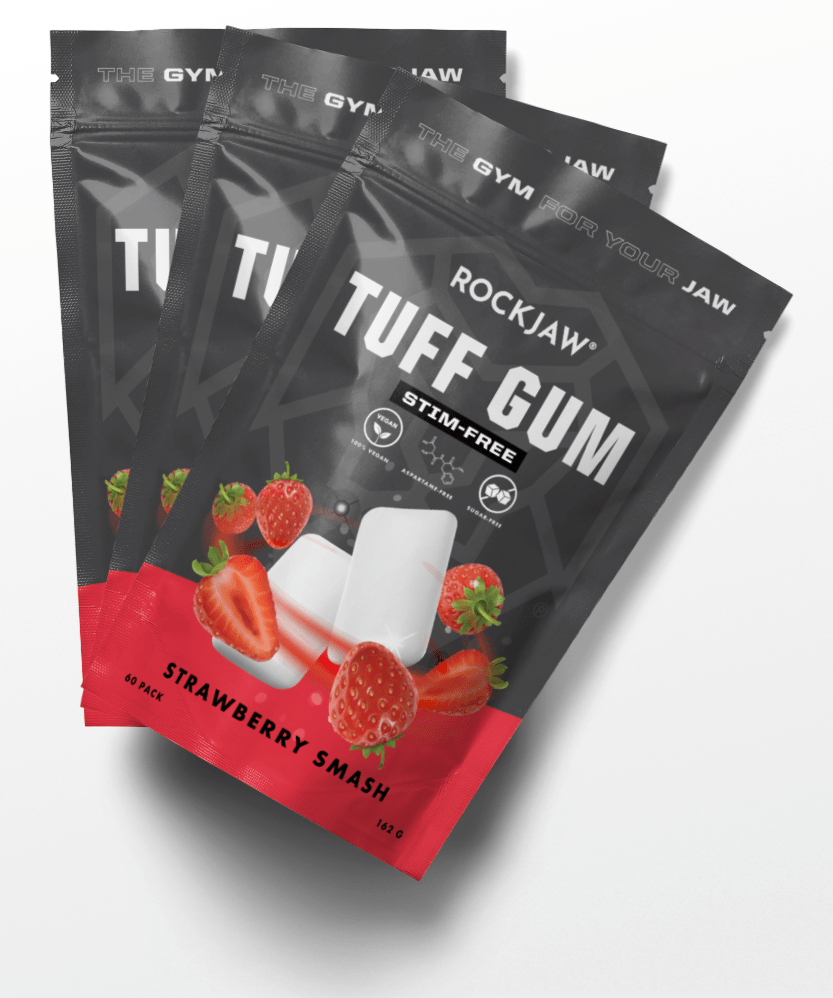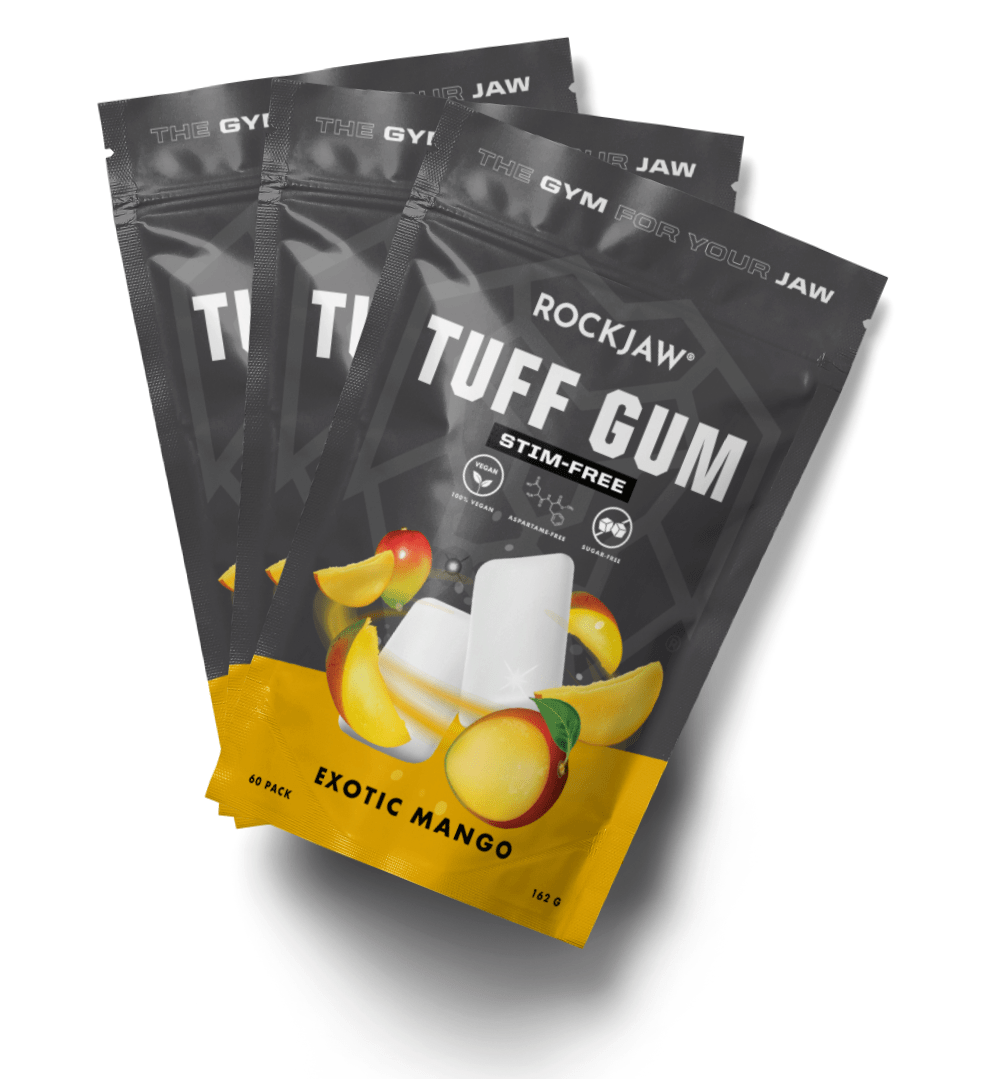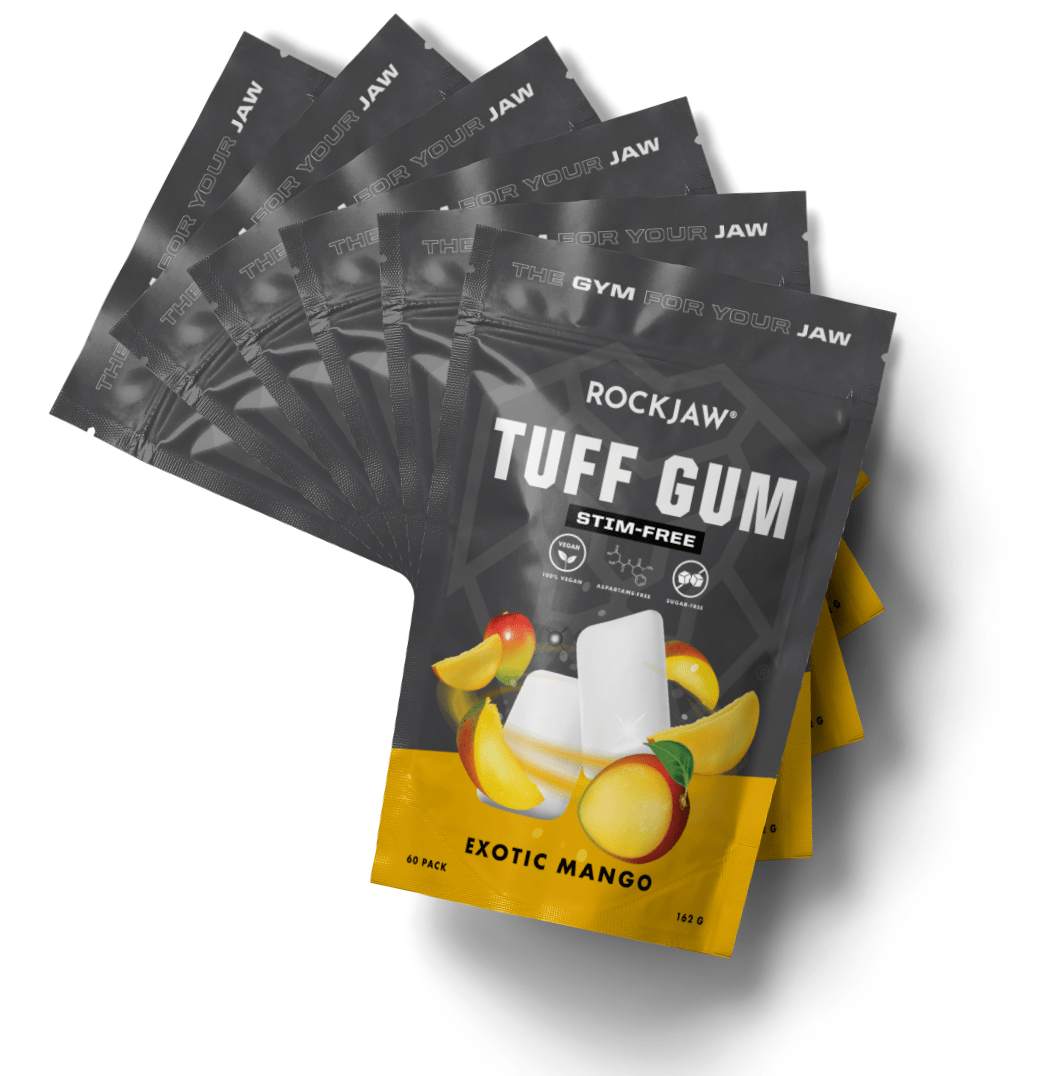 THE WORLD'S NO.1 MASTIC JAWLINE GUM
Biology proves that tension must be placed in order for a muscle to grow - a process known as 'hypertrophy'.
Our mission was to create a product that exhausts and builds the masseter muscles (which are responsible for giving your jaw it's sharp structure) in the same manner as training your biceps.
Within 6 months, ROCKJAW® Mastic Gum became the UK's NO.1 BEST-SELLING jawline gum with a 4.8 Star customer rating.
Now, we're also the BESTSELLING mastic gum in USA, Australia and Canada and ship to over 40 countries worldwide.
HAND-PICKED & PACKED CRYSTALS
We do it the traditional way - no items are drop-shipped like other brands.
Each ROCKJAW® tin is composed of the finest hand-picked crystals, which are then packed by hand. No packing process is automated.
Did you know it takes an average of 5 minutes to pick and pack just one ROCKJAW® mastic gum unit?
LEARN MORE
ROCKJAW VS. RUBBER
OTHER Products:
- Unnatural Bite = Asymmetric results
- Higher Risk of TMD (Temporomandibular Disorder)
- Crack easily - expensive to replace
- Risk of ingesting microplastics and silicone
x
ROCKJAW Jawline Gum:
+ REUSABLE
+ Natural Chewing Motion
+ Improves Facial Symmetry
+ Prevents Tooth Decay
SHOP NOW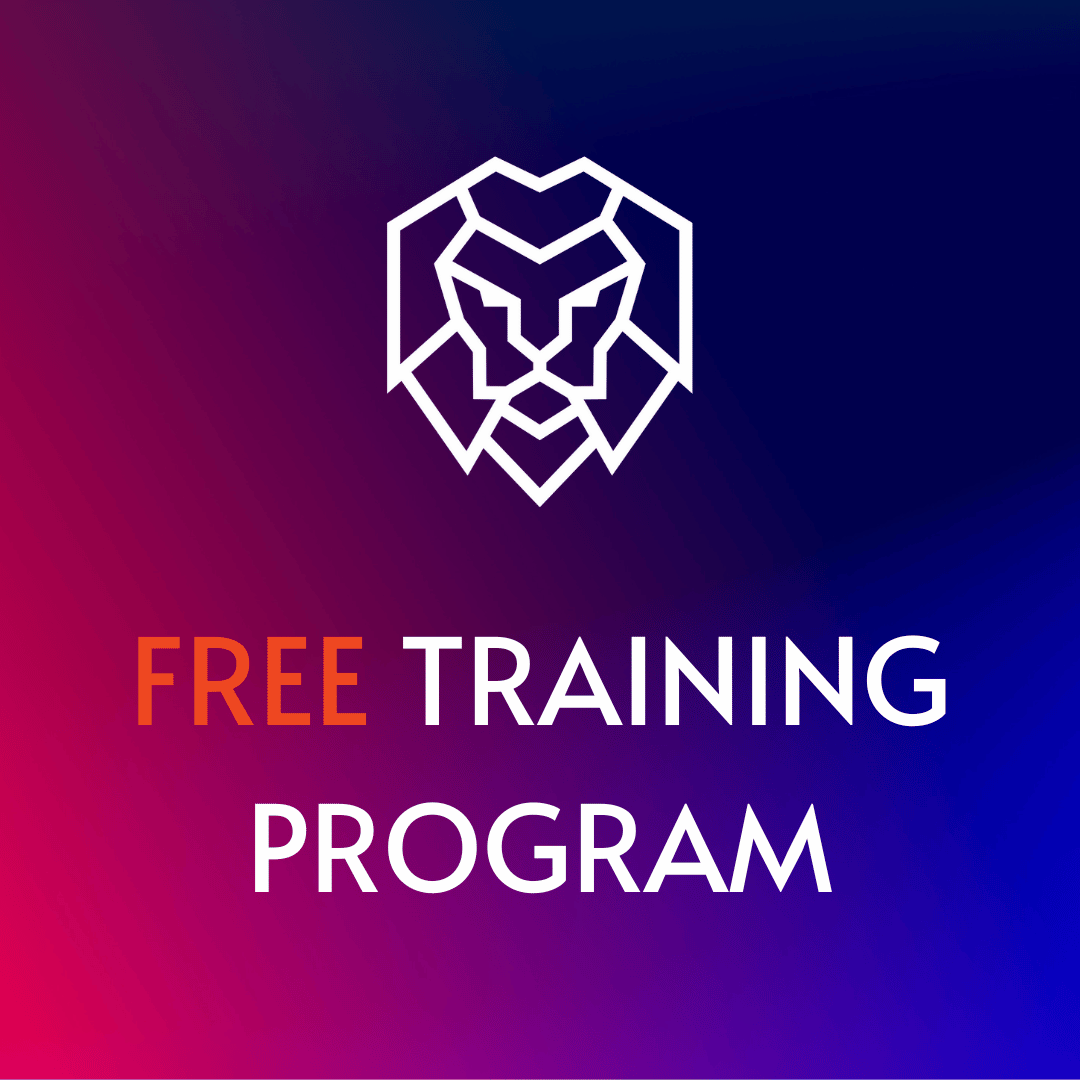 FREE PRO TRAINING PROGRAM
A training program specifically designed for newbies to get the most out of ROCKJAW.
Become a PRO in no time.
For FREE support, contact us on Instagram @rockjawuk.
Download your FREE training program below 👇
FREE DOWNLOAD
FAQs
DOES ROCKJAW CAUSE/AFFECT TMJ? 🔪

No, ROCKJAW can be used with precaution. If you suffer from TMJ, do not chew larger pieces and ONLY chew for 5-10 minutes a day. Please consult with a dental professional before starting your training program with ROCKJAW.
WHY IS ROCKJAW SO EXPENSIVE? 💰

Mastic gum is very expensive, see the cultivation process here: https://www.youtube.com/watch?v=F95jAZtVmFE

Separating good quality mastic that ends up in your tin is a labour-intense process, taking several hours.

Then, each ROCKJAW unit takes approx. 7 minutes to pack and process!
HOW DO I STORE ROCKJAW❓

Please store in a cool, dry place. Mastic is highly susceptible to melting in hot and humid conditions. We are not responsible for heat damaged units.
CAN I RE-USE MY GUM? 🤔

Yes! Mastic gum is 100% reusable. We also stock Storage Tins to help you re-use your gum!
MY QUESTION ISN'T HERE 😧

Visit our FAQ page for an extended list of popular questions!

We've tried to answer all queries, but if you still can't find the answer to your question, DM us on Instagram @rockjawuk!