ROCKJAW
Regular price
$45.00 USD
Sale price
$33.00 USD
Unit price
per
Sale
Sold out
NEW BIGGER, STRONGER CRYSTALS & LOWER PRICE.
BACK IN STOCK! VERY LIMITED QUANTITY.
UNBEATABLE PRICE - OR WE'LL MATCH IT + GIVE A 10% DISCOUNT!
Top Competitor: £41.99
ROCKJAW: WAS £̶36.99 NOW £24.98
Get the BEST QUALITY product for much less. 
What's Inside Stackables?
We go through EACH and EVERY mastic crystal, selecting only the toughest ones for chewing- a laborious process. 
Begin your journey with ROCKJAW Jawline Gum for LESS than your average monthly coffee shop expense.
What Is Stackables?
A REFINED Chewing Experience
Get a more refined chewing experience with stackable solid crystals, giving you more control over your chewing experience. Each pack contains 20 grams of fresh mastic teardrops, smaller in size for refined chewing.
*some teardrops may be softer than others during summer.
Increase your bite force, enhance your facial aesthetics and reap the rewards of the numerous health benefits of nature's gift to us, mastic gum, which can also be re-used!
Our flavoured range is designed to give a short, refreshing burst of flavour to make the experience more enjoyable.
Best paired with our ROCKJAW Premium Mastic Gum or Tuff Gum.
WHAT YOU GET
💪 10-14X HARDER GUM (Than Regular Gum)
♾️  Re-Chewable Up To Three Times!
✅ FREE Pro Training Program - Get Faster and Better Results!
✅ The FRESHEST, HAND-SELECTED Mastic Drops
✅ FREE 1-1 Support Via Instagram (@rockjawuk)
✅ Enables Progressive Overloading
✅ Enhanced Chewing Control
+ Additional Benefits:
✅ 5 Star Customer Support
👄  Improves Breathing
🌱 100% Natural
🦷 Improves Dental Hygiene
✅ Sugar-Free
✅ Aspartame-Free
✅ Soy-Free
✅ Antimicrobial properties
✅ Subscribe & Save 10%
GET RESULTS:
Time waits for no one.
Mastic was chewed by cavemen back in the day - now picture a caveman...did you visualise a person with a razor-sharp jawline? 
Mastic gum was their secret, and now it's yours too!
Mastic is also recommended by Dr. Mike Mew (a British orthodontist who incorporated mewing into the world of dentistry) as one of the best ways to exercise the jawline.
For optimal results, try ROCKJAW with mewing exercises.
Curious about mewing? Visit the experts at mewingpedia.com to learn more.
How To Use:
Stack as many crystals of ROCKJAW as you suit and chew for 30 mins - 2 hours a day. 
Be sure to chew evenly on both sides, taking breaks.
Stack as many ROCKJAW crystals as you desire and chew for 30 mins to 2 hours daily. Ensure even chewing on both sides, taking short breaks.
Just like any muscle, consistency is key to maintaining and developing your masseter muscles for that striking jawline. It is important to continue working your jawline muscles for long-term results.
🌡️ FOR BEST RESULTS, KEEP REFRIGERATED OR STORE IN A COOL, DRY PLACE.
Choking hazard, keep away from children under the age of 10.
Unlock your true potential with ROCKJAW Mastic Gum and redefine your jawline. Seize the moment – your sharpest jawline awaits!
Share
View full details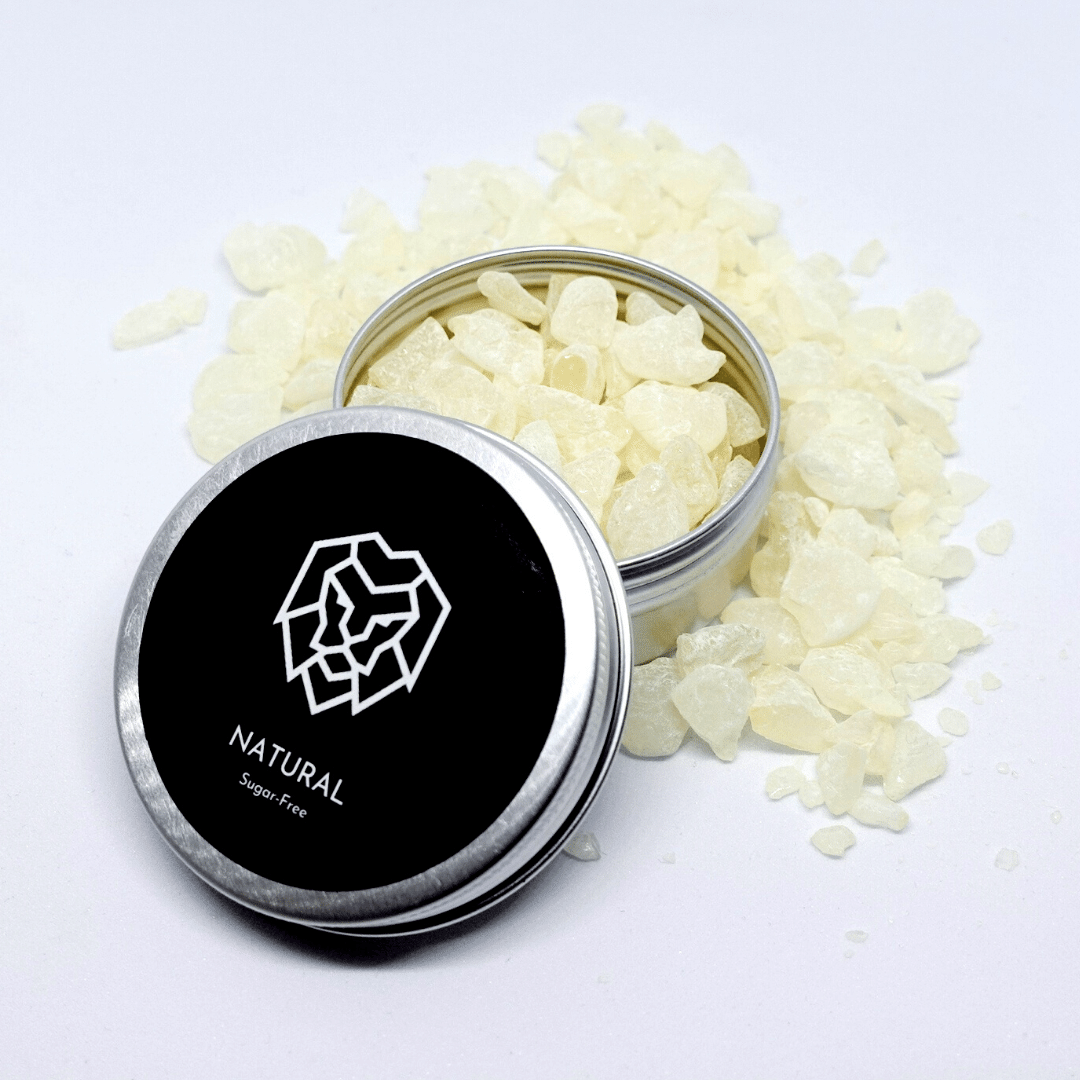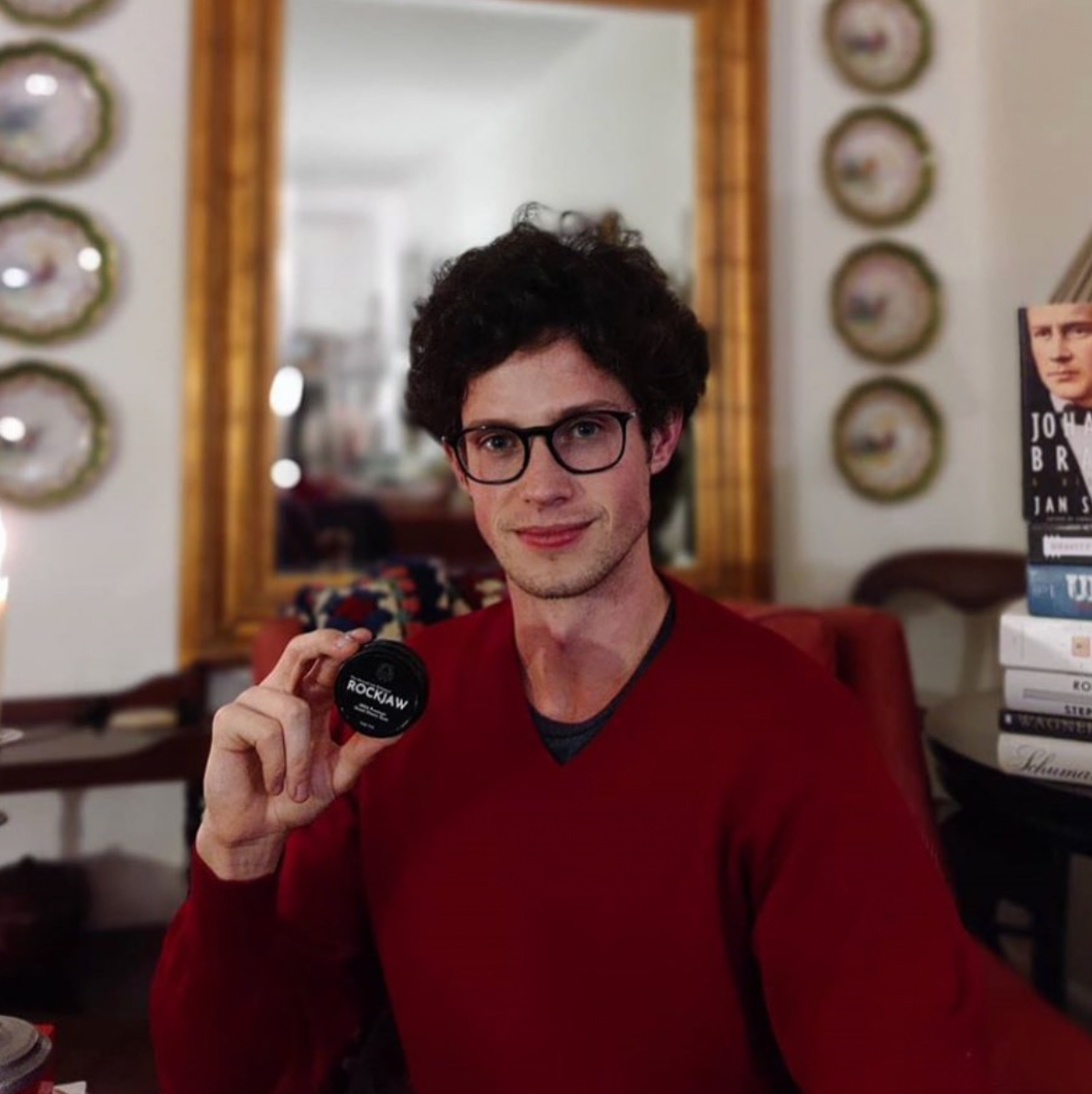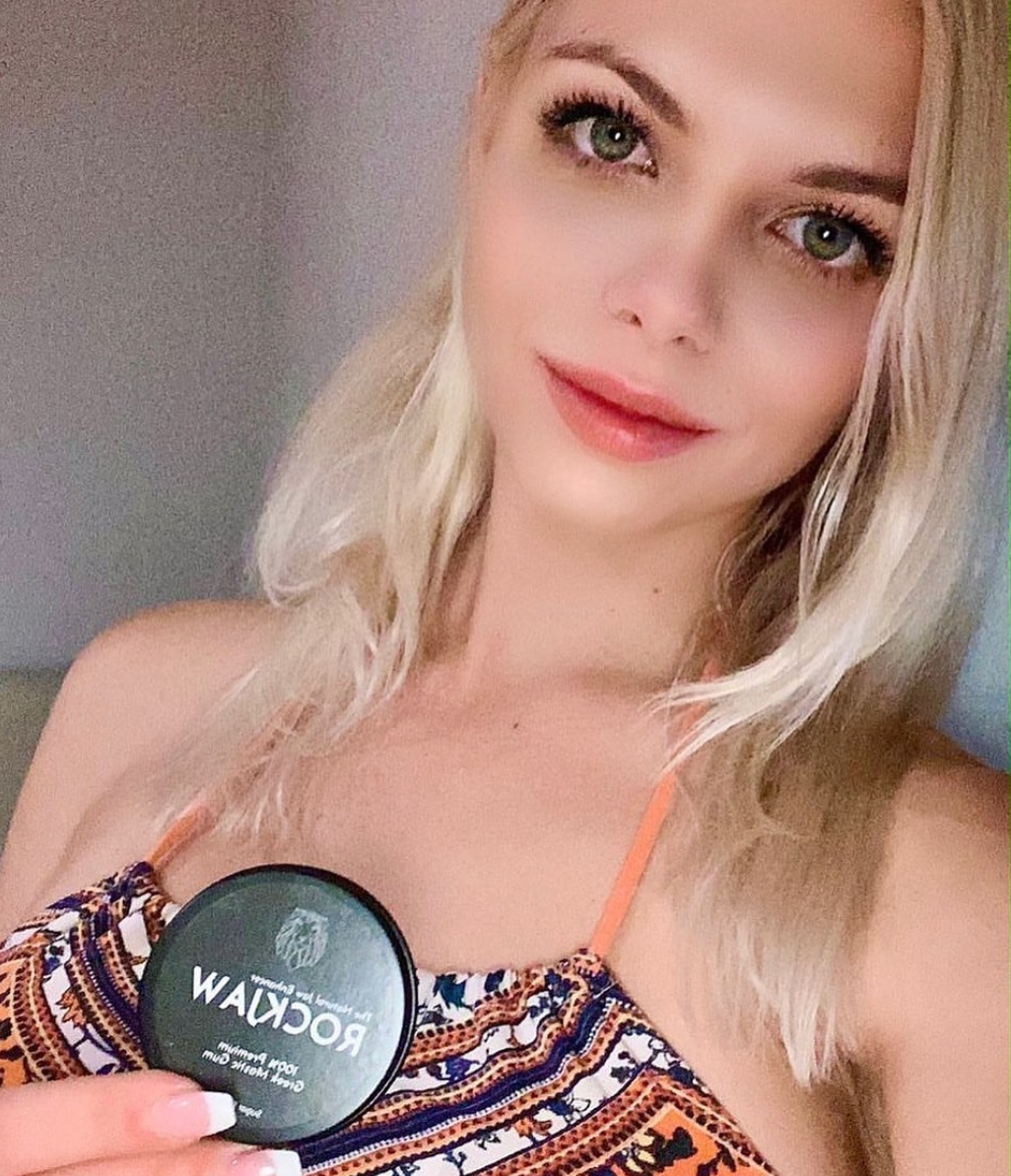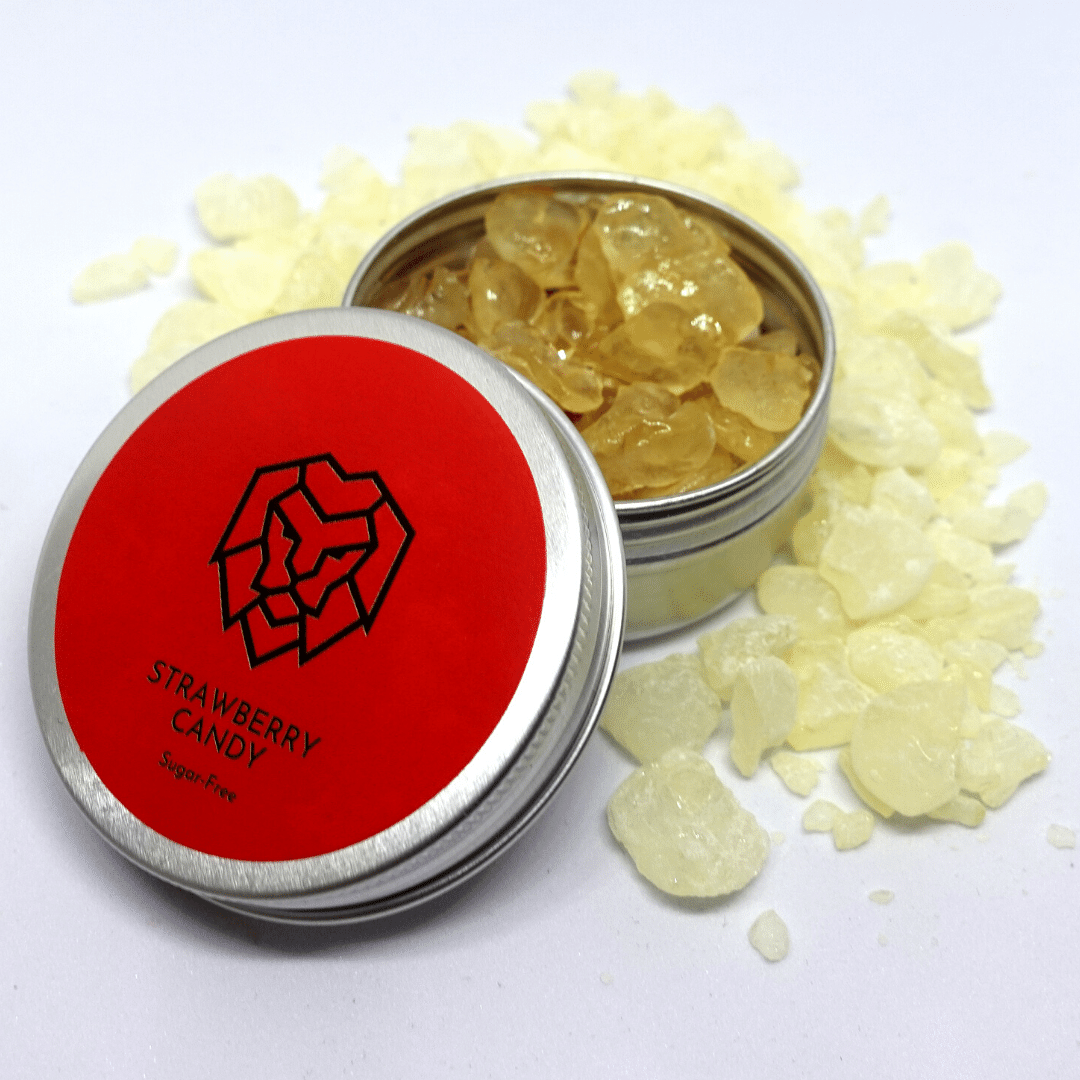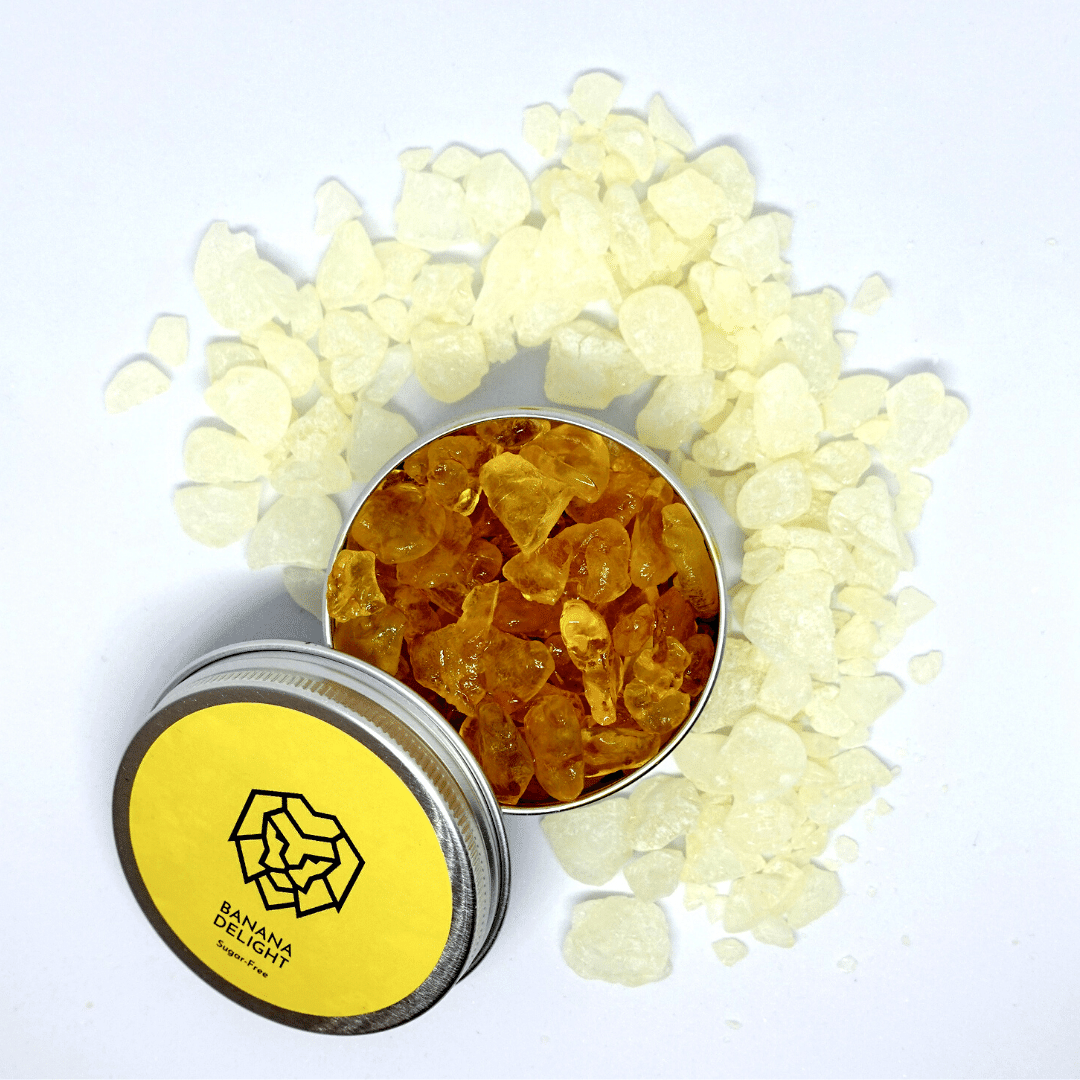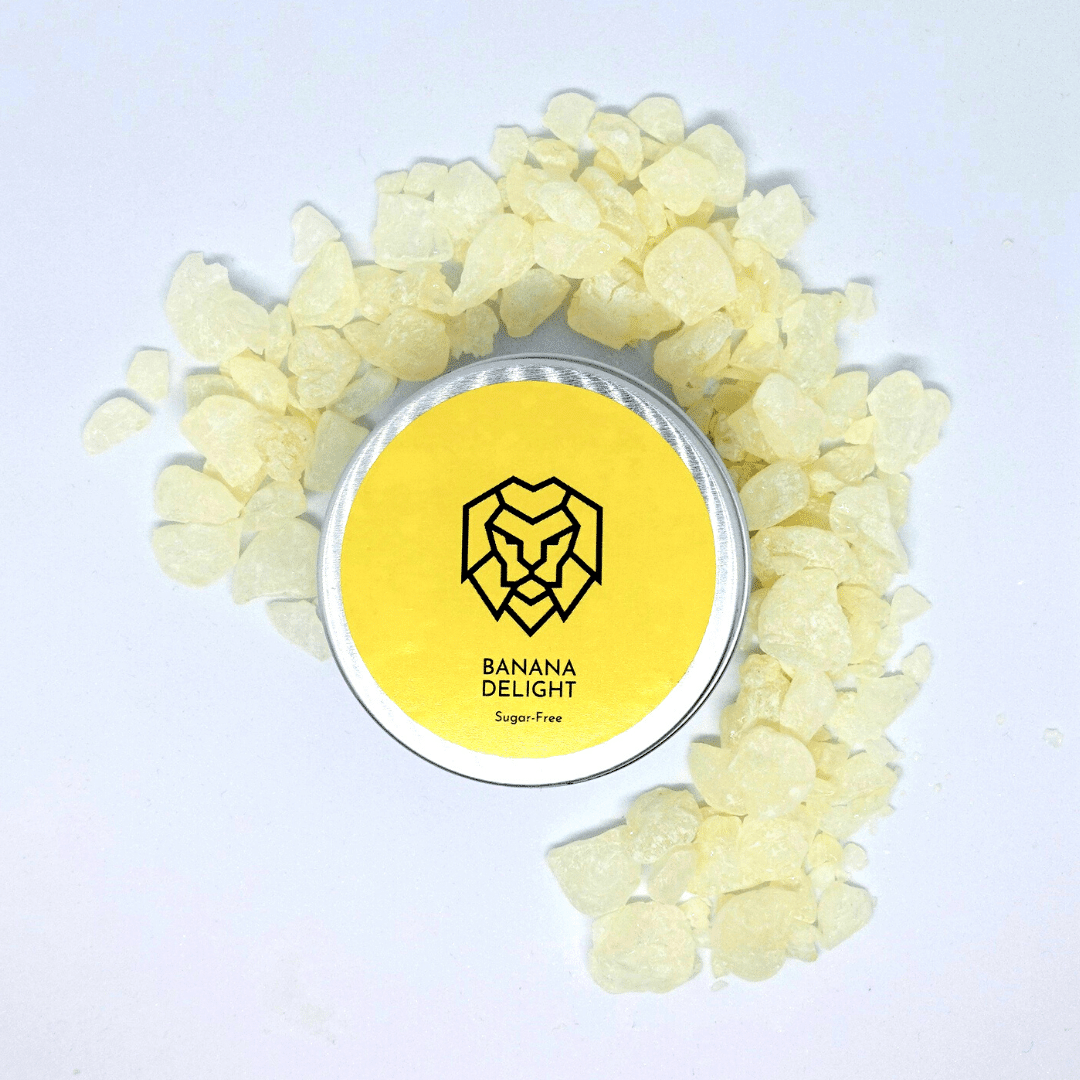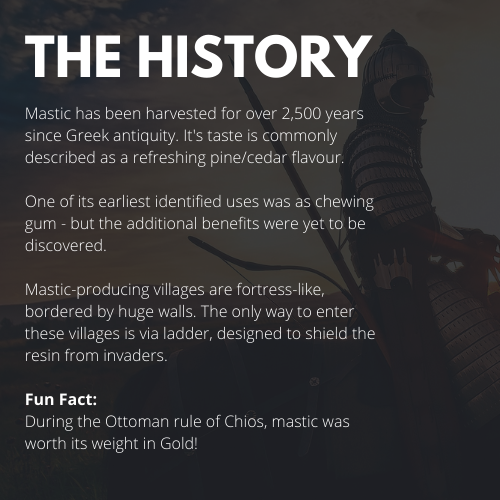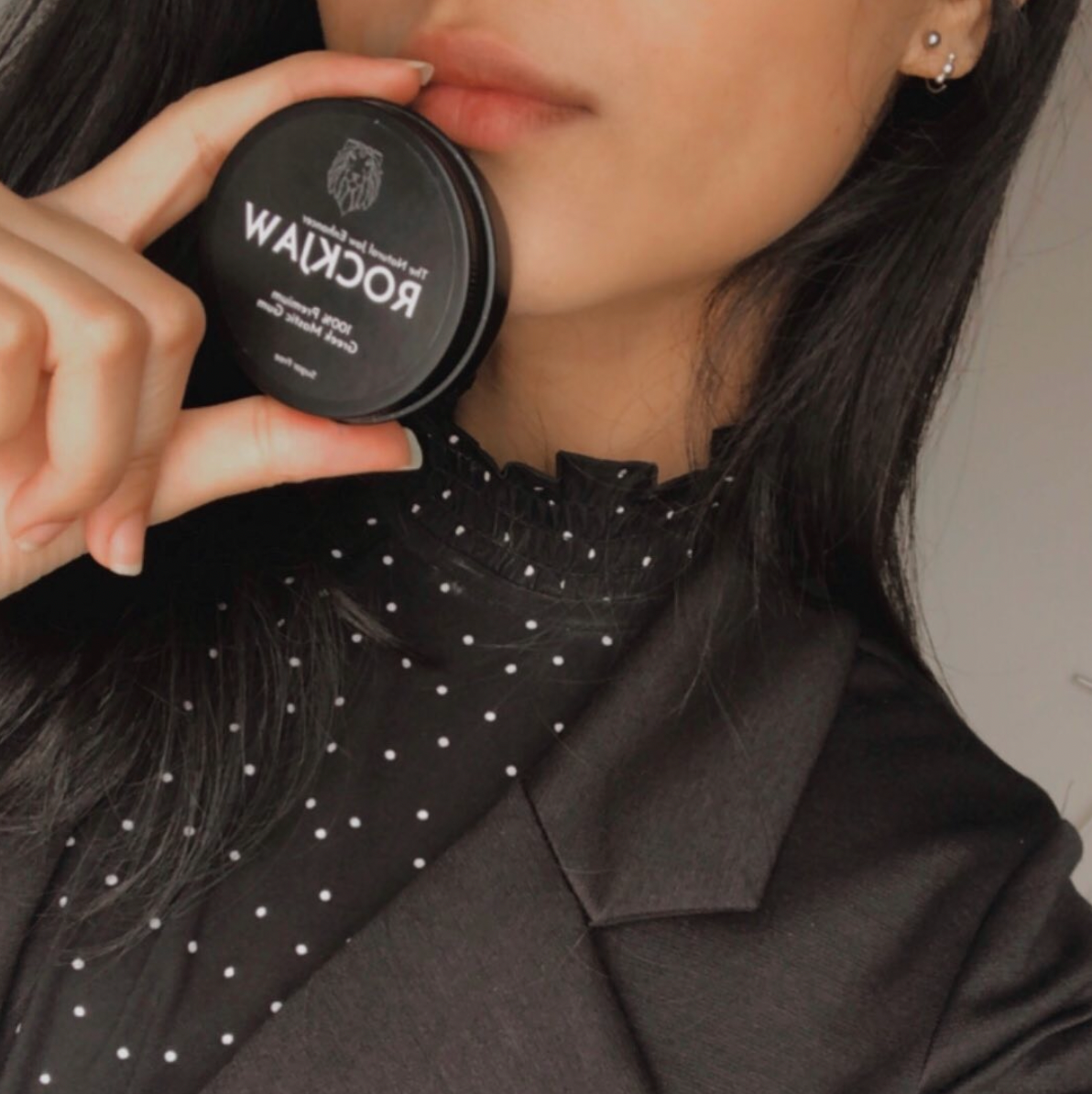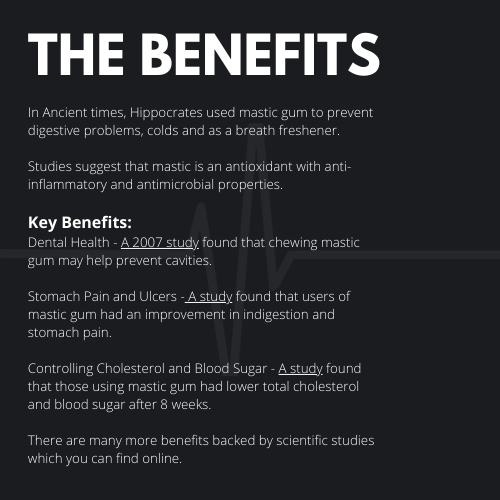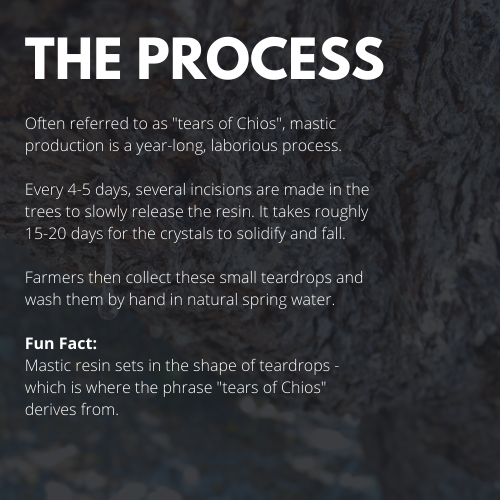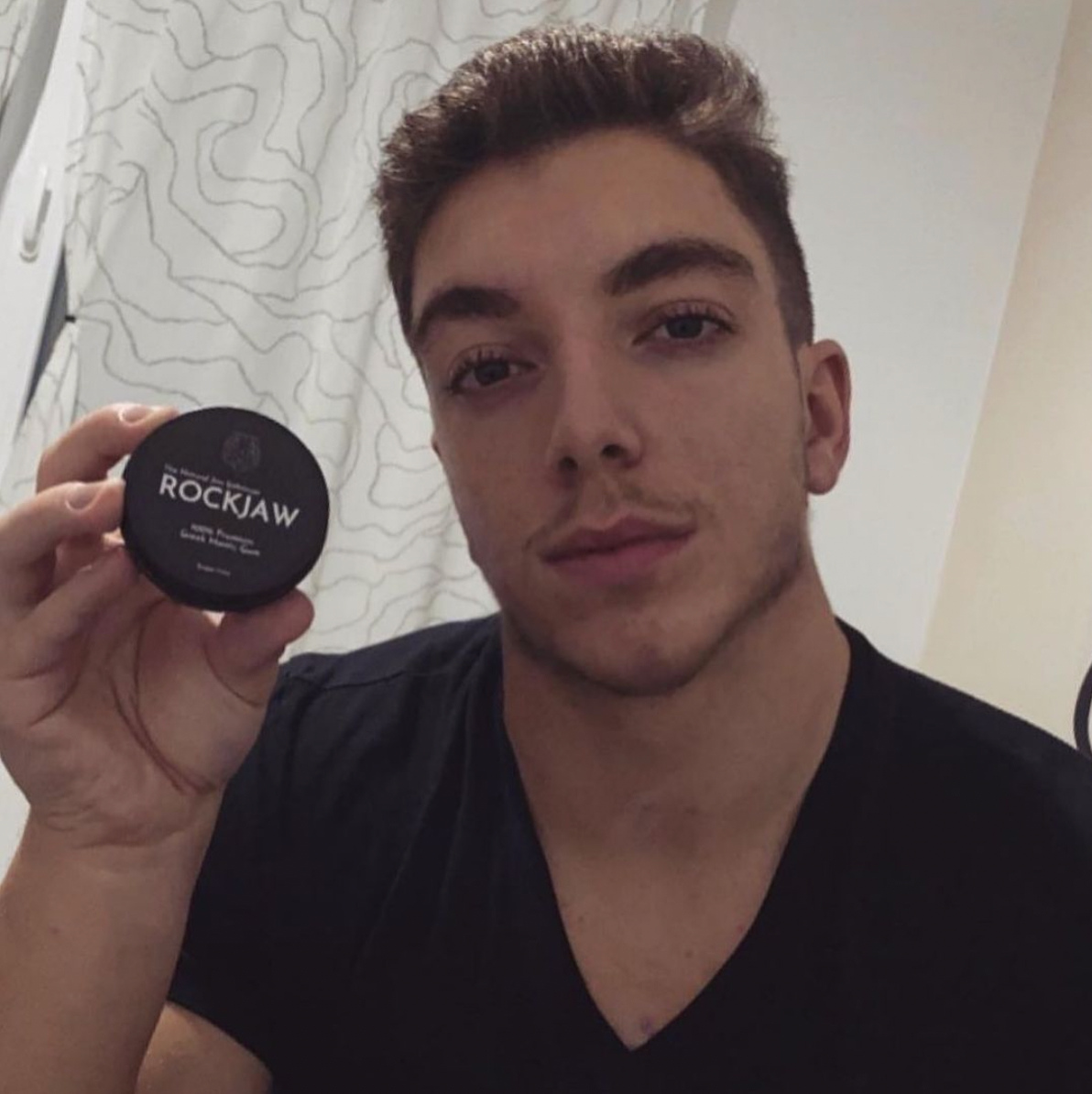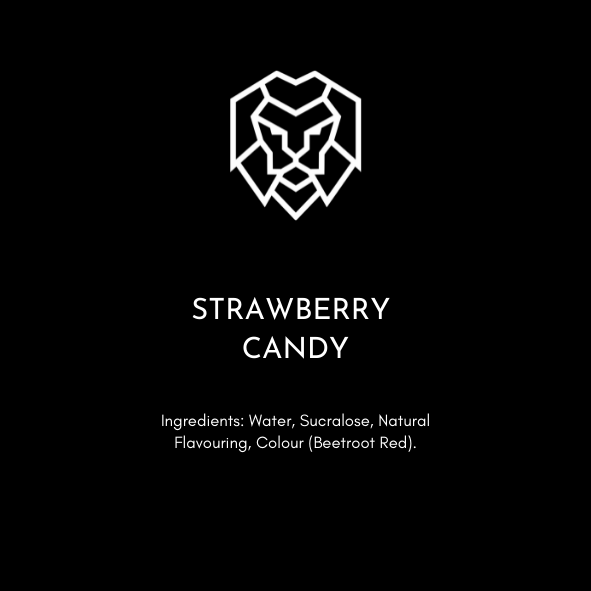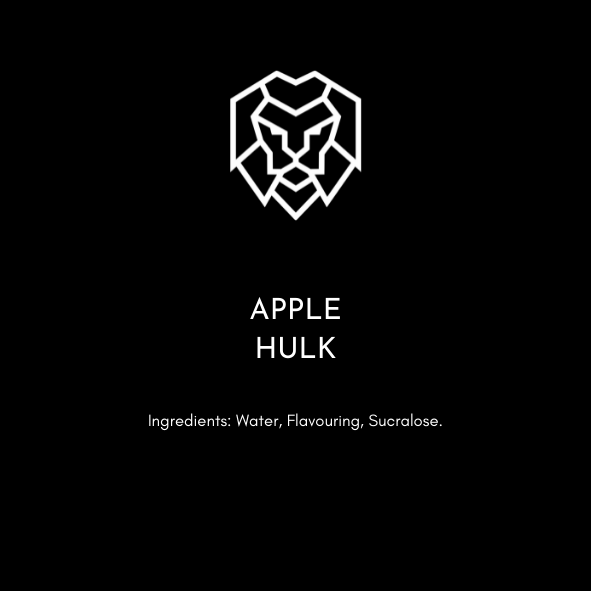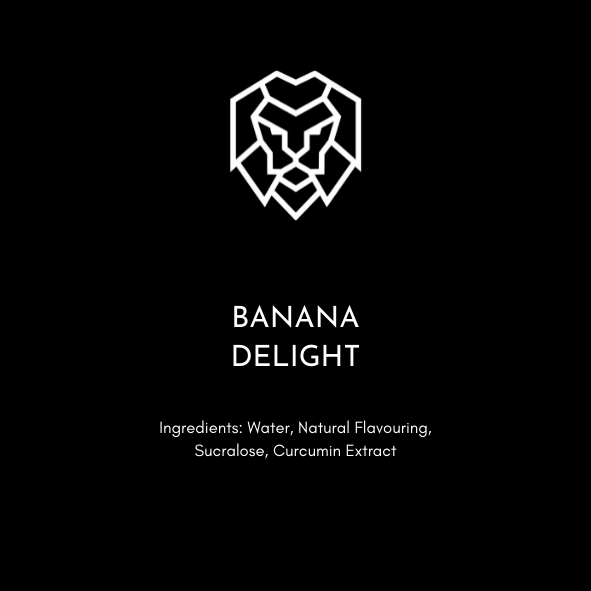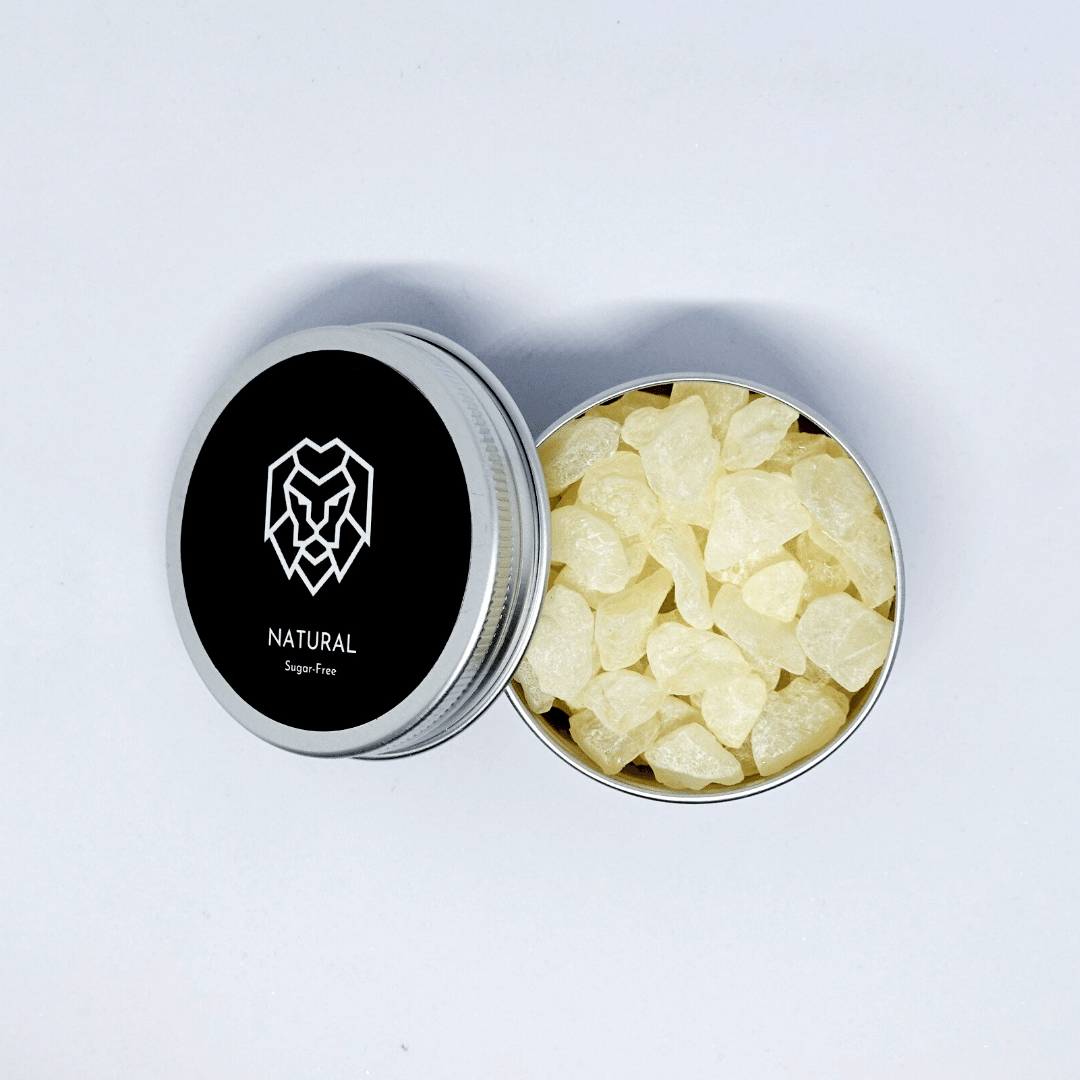 LOOKING FOR THESE? 👀
WHY IS ROCKJAW MASTIC GUM EXPENSIVE? 💰

Mastic gum is very expensive, see the cultivation process BELOW 👇

Separating good quality mastic that ends up in your tin is a labourious process, taking several hours.

Then, each ROCKJAW unit takes approx. 7 minutes to pack and process!
HOW LONG DOES SHIPPING TAKE? 🚚

We try to process all orders as soon as we can! However, we're currently experiencing a high volume of orders so fulfilment times vary.

Visit our Shipping Policy page to see when you can expect your order!
WHY ROCKJAW? 🤔

No dropshipping involved. We handpick and pack the finest mastic crystals that end up in your ROCKJAW tin in the United Kingdom.

Check out our customer reviews to see why over 1,500+ customers worldwide trust us.

We'll let them do all the talking!
MY QUESTION ISN'T HERE 😔

Visit our FAQ page for an extended list of popular questions!

We've tried to answer all queries, but if you still can't find the answer to your question, DM us on Instagram @rockjawuk!
Why Mastic Gum Is So Expensive?